Sybil Francis, Ph.D.
Acting Chair, President & CEO, Center for the Future of Arizona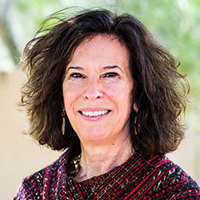 Sybil Francis, Ph.D.
Acting Chair, President & CEO, Center for the Future of Arizona
Dr. Sybil Francis is President & CEO of the Center for the Future of Arizona and was part of its founding team. Dr. Francis brings her passion for creating positive change, her love of Arizona, and her considerable prior national public policy experience to her leadership of CFA, whose mission is to bring Arizonans together to create a stronger and brighter future for Arizona. Prior to being named President & CEO, she served as executive director of CFA from 2002 – 2018 during which time she spearheaded key initiatives in education, workforce, and civic engagement and grew the organization's impact and programs.  
Dr. Francis began her career working in the U.S. House of Representatives where she played a key role in shaping energy, environmental and national security policy. She later served in the White House Office of Science and Technology Policy where she focused on national research policy. Just prior to moving to Arizona in 2002 She was part of the leadership team of The Cooper Union for the Advancement of Science and Art in New York City.
Dr. Francis is an elected Fellow of the American Association for the Advancement of Science. She serves on the board of The Nature Conservancy of Arizona, for which she chairs the Conservation and Public Policy Committee. She was a founder and remains the Standing Chair of ASU's Women and Philanthropy program, a model women's organization with a unique approach for engaging women in the community. Dr. Francis was recognized in 2011 as one of Phoenix Business Journal's Women in Business and by InBusiness Magazine in 2020 as a Woman of Achievement. She is a member of the Arizona Women's Forum and Charter 100.
Dr. Francis earned her B.A. in chemistry at Oberlin College and her Ph.D. in political science from the Massachusetts Institute of Technology.
She is a heritage French speaker and enjoys hiking throughout Arizona and around the world with her husband Michael Crow.