KaRa Lyn Thompson
Senior Program Coordinator – Civic Health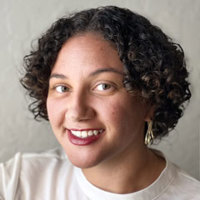 KaRa Lyn Thompson
Senior Program Coordinator – Civic Health
KaRa Lyn Thompson [kah-rah lin] is a community builder passionate about shaping inclusive, connected, and resilient individuals, organizations, and communities. Her years of professional experience supporting various higher education, non-profit and civic-minded organizations have highlighted her skills in facilitation, program design, and project management to empower people and build capacity. Her academic, international, and lived experiences contribute to her forward-thinking adaptability. 
In her role at CFA, KaRa Lyn supports the execution of initiatives to improve Arizona's civic health, including the statewide expansion of the school participatory budgeting initiative which provides an opportunity for students to learn democracy by doing. By empowering youth to be civic-minded, she hopes to lessen distrust and promote the process of public institutions actively engaging with the communities they serve. 
Having lived in many places around the world, KaRa Lyn quickly called Arizona home after relocating in 2021. She graduated from the University of West Georgia with a Bachelor's degree in Business Management and a dual degree from Ecole Supérieure de Commerce Et de Management in International Business. She enjoys volunteering with organizations focused on racial and gender equity, such as the YWCA of Metropolitan Phoenix and IDEAS Generation. 
Outside of work, KaRa Lyn prioritizes spending time with her loved ones, traveling our beautiful and messy world, and reading and writing.