Sharmaine Garcia
Director, Fiscal & Business Operations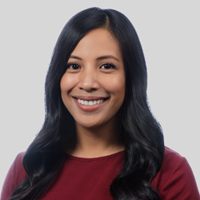 Sharmaine Garcia
Director, Fiscal & Business Operations
Sharmaine has nine years of business operations experience and holds a Bachelor of Science in Accountancy from Arizona State University. She provides operational support in the areas of accounting, budgeting, procurement, reconciliation, reporting, and human resources. Alongside her sister, she owns a small business in Phoenix called The Confetti Studio.
How is CFA's work important to you?
As an immigrant to the country, I feel it is an important mission to empower our state's citizens and allow each person to feel not only heard, but understood, regardless of background. I really respect the organization's desire to bring all walks of life together in order to build equity so that every single person can benefit.
What do you love about Arizona?
Arizona is a beautiful state and has much to offer—it has something for everyone. The sunsets are incredible, the landscape is indescribable, and beyond nature, the people here are friendly and welcoming. It is also pretty great that living here means I am just a few hours' drive away from dipping my toes in the sand or dipping my toes in the snow (depending on the season!).
What's your story? What was your path to CFA?
 I consider myself a Sun Devil through and through. I studied Accounting at the W.P. Carey School of Business at ASU. While in undergrad, I was fortunate enough to secure a student worker position. Just prior to graduation, the department I worked for offered me a full-time job and I worked at ASU for another 8 years. Because of CFA's close partnership with ASU, I heard of the opportunity to join CFA pretty quickly and I jumped at the chance to join this incredible organization.
How does your work impact CFA?
I am a self-identified "behind-the-scenes ninja". While I am not necessarily involved in the on-the-ground work, I thrive on and am proud of the support my team provides in maximizing opportunities provided by our funders and ensuring compliance so that our supporters can have the confidence that our organization will follow through on its commitments.
When did you first consider Arizona home?
I was young when I first lived in Arizona and I don't have much recollection of living anywhere but here. Even though being here was not my decision, I feel fortunate to be an Arizonan. I have visited many other states, and while all beautiful, I have difficulty envisioning living anywhere else. Arizona is where the majority of my relatives live and where I have chosen to raise my small family.
How do you hope to impact Arizona through your work at CFA?
I hope that my desire to strengthen CFA's fiscal operations and my close partnership with fund development will allow for continued growth and expansion of our programs. The dollar amounts on a spreadsheet or a financial statement are more than just numbers. They tell a story of the impacts to Arizonans. My hope is that, through my work, I can help stretch the dollar to go farther and reach more Arizonans.