Tennille Penaloza
Senior Program Coordinator, Operations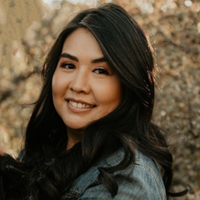 Tennille Penaloza
Senior Program Coordinator, Operations
Tennille joined the Center for the Future of Arizona in 2019 on the strategic operations team. She is one of those rare Arizonans who was born and raised in Arizona; and still calls it home. She is passionate about building and instilling equitable access to educational and civic opportunities for all communities of Arizona. Her experience includes administrative, data and event support, operational, and logistical project management from a diverse background in educational institutions and retail. Her comprehensive skills and capacity to foresee an organization's fiscal year obligations have given her the unique ability to uncover creative solutions and apply fresh initiatives. No stranger to downtown Phoenix, she worked previously at the Arizona Science Center as an Operations & Logistics Specialist for CREATE—where she oversaw numerous programs, workshops, and tinkering activities. She earned a Bachelors in Global Health and minor in Nonprofit Management from Arizona State University. 
How is CFA's work important to you?
CFA's work is important to me because it aligns with my values and career mission—creating systemic change for the betterment of our community. To create change, you have to work at the foundation of the sector and industry which is exactly what CFA's work is all about.  
What do you love about Arizona?
I love that Arizona has a unique diverse community, and is full of cultural, historical, climate and geographical diversity. Also, great for staycations and road trips because adventure is only 1 to 5 hours away!
What's your story? What was your path to CFA?
As I grew up, I loved helping others and always wanted to make things more efficient. Between my education and variety of jobs (for-profit and nonprofit), life and travel experiences I knew my career path would eventually align with community change. I graduated from the School of Human of Evolution and Social Change at Arizona State University with in B.A. Global Health and Minor Nonprofit Management and Leadership. My academic years helped me understand system thinking and processes, how policy and governance affect the foundations of industry/education/economy and a person's/community's behavior based on circumstance. Enjoyed a variety of jobs and volunteer opportunities that helped shape the path to CFA.
How does your work impact CFA?
My role at CFA is to provide logistical, operational, and coordinate support of initiatives spanning education, workforce, and civic health. I attend to all the details needed in support of an event, Impact, documentation, reports and system development.
When did you first consider Arizona home to you?
It's always been home to me; I was born here, raised here, and my family is here.  
How do you hope to impact Arizona through your work at CFA?
I hope to impact Arizona through my work at CFA by supporting our work in education, workforce, and civic health to build a bright future for all communities in Arizona.