KJZZ 91.5:
CFA's Young Talent Advisers speak about "Keeping Young Professionals in Arizona"
Posted on December 18, 2019 • Category: Story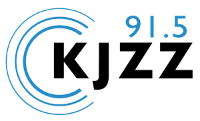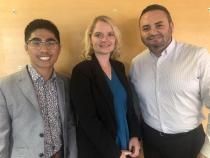 KJZZ 91.5 The Show was joined by Luke Amargo with Better Business Bureau, Kristina Crane with STC Health, and David Martinez III with Vitalyst Health Foundation. They're all members of CFA's new advisory group.
This week KJZZ 91.5 featured a roundtable discussion with a few of CFA's Young Talent Advisors.

These emerging leaders discussed CFA's work in the area of young talent, their role as a member of its new Young Talent Advisors group, and big issues young professionals care deeply about that contribute to them staying in Arizona long term. Take a moment to hear what they said:
According to data from the Arizona Board of Regents, 81% of graduates from Arizona's three public universities stay in state after graduation. But 10 years later, only 55% are still here.