KJZZ 91.5:
Sybil Francis: Beat The Odds Leadership Academy Offers Intensive Training For Arizona School Principals
Posted on February 11, 2020 • Category: Story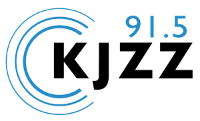 Arizona Gov. Doug Ducey's budget proposal designates quite a bit of new spending for education — about $600 million in new funding to be exact.
A small slice of that would go to a program that focuses on educating school leaders instead of students. 
The Beat the Odds Leadership Academy was launched in 2017 by nonprofit think tank the Center for the Future of Arizona, and it puts school principals through an intensive leadership training program that lasts two years. 
Sybil Francis is the president and CEO of the center. The Show sat down with Francis to talk more about the program and its goals.