Arizona Daily Star: Give students a piece of school's budget & they learn to be civic leaders
Posted on March 29, 2021 • Category: Op-Ed
By Sybil Francis – opinion contributor, Center for the Future of Arizona

Civics classes talk about the American experiment in self-government. In the Sunnyside Unified School District, they're turning talk into action.
The district does this by giving students a say in spending some of the district's capital funds. Along the way, students are developing leadership and civics skills, learning about budgets, practicing advocacy and running an election. They see their voices matter.
Sunnyside and Desert View high schools students are engaged in participatory budgeting, a Center for the Future of Arizona initiative. The goal is to get more young people voting and civically participating in their community, raising abysmally low numbers.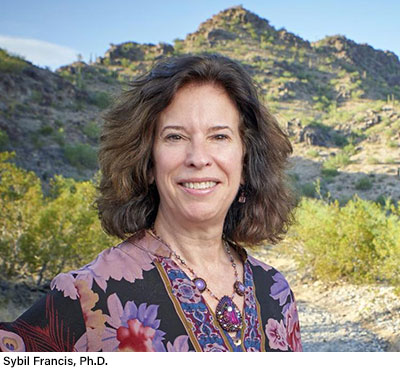 They shouldn't be. Voters under 30 have the passion to change communities and the numbers to make a difference in elections, as they showed in November. They turned out and their voices mattered. How do we build on this energy?
Participatory budgeting is one way. More than 50,000 students on 39 campuses have been engaged so far, deciding how to spend $455,000 on 65 student-led school improvement projects. The elections that cap the process have posted an 81% turnout rate. More than 4,500 students over the age of 18 registered to vote in local and state elections.
More gratifying than the numbers is seeing students grow and attitudes change. A survey at Carson Junior High in Mesa found a significant increase in the number of students who felt their ideas were heard, understood participatory democracy and wanted to work on more projects to improve their school.
In Sunnyside, as in all schools, the project begins with a steering committee that collects ideas from other students, studies them, and advances the most promising ones for a student body vote.
The committee intentionally is made up of students who aren't involved in student government, with an emphasis on including special education students.
"This becomes another place to engage students who haven't found a voice," Sunnyside Superintendent Steve Holmes says. "Any student who participates, it's a game changer for them in terms of their own leadership and feeling their voice mattered."
Despite some adults' fears, the students don't pursue frivolous projects. They go for the practical: bathroom renovations, cafeteria seating improvements, shade structures, water bottle refilling stations, or school safety measures like staffing, lighting or cameras.
As students do their research, including asking for bids, they learn about budgeting. They widen involvement by going into classrooms for dialogue and deliberation. After winnowing the projects, they'll present the final choices to the district's bond advisory committee — residents charged with making sure every penny of voter-approved bonds is spent wisely.
"They're a tough group with me," Holmes says. "The students did an amazing job (in 2020). They didn't miss a beat. The more we give students opportunities like this, the more I know they'll rise."
The process will culminate with a school-wide vote, in person and online, on the final projects.
Consuelo Hernandez, the Sunnyside alum and school board member who invited CFA to bring participatory budgeting to the district, hopes it changes her community. Voter turnout is generally low in an area where many people feel disenfranchised. "I hope it brings a ripple effect when students who take part see that their voices changed something in their school," she says. "And when we get closer to election time, they teach their parents."
And then, when they reach voting age, they take the habits they acquired and apply them to the real world. Any community is stronger when everyone believes their voices matter and will be heard. That is the goal of our initiative.
Sybil Francis is president & CEO of the Center for the Future of Arizona, a nonprofit, nonpartisan organization that brings Arizonans together to create a stronger and brighter future for our state.