Carmen Heredia
Chief Executive Officer for Valle del Sol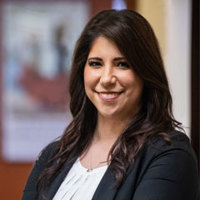 Carmen Heredia
Chief Executive Officer for Valle del Sol
As Chief Executive Officer for Valle del Sol, Carmen Heredia leads a multistate nonprofit organization that provides integrated behavioral health and primary care health to underserved populations.  Valle del Sol was founded in 1970 to provide advocacy and leadership training to Latino populations in Phoenix.   The organization has expanded into comprehensive federally qualified health centers with eight locations in Maricopa County and nine locations in New Mexico.  Having served the community for sixteen years at Valle del Sol in several executive positions, Carmen's focus has been promoting quality service delivery and organizational excellence.
Carmen is a double-Sundevil, having received both her undergraduate and graduate degrees from Arizona State University.   She is Licensed Master Social Worker in Arizona and focused on planning and administration in her degree program.  Carmen maintains a CPHQ - professional certificate in health care quality.   Carmen also has a certificate from the ASU Nonprofit Executives program.
She is currently serving as the Chairwoman of the Community Board of Dignity Health St. Joseph's Hospital and Medical Center and Westgate hospitals.  Carmen also serves on the boards of the Arizona Council of Human Service Providers,  the Arizona Alliance of Community Health Centers, National Council of Behavioral Health, and was recently invited to serve on ASU President's Community Council and the Arizona Coyotes Latino Advisory Council.    She is an alum the National Council's Addressing Healthcare Disparities Leadership Program, and Valle del Sol's Hispanic Leadership Institute.  Carmen is a member of Greater Phoenix Leadership.
A leader in her community and organization, Carmen strives for equality and inclusion of underserved populations especially regarding access to quality healthcare and education.  As a Mexican immigrant, she passionately volunteers in Latino civic engagement, various political campaigns, and voting efforts with her family.  Carmen lives in Mesa, Arizona, with her husband and three children.