Erin McGehean
Project Manager, College & Career Pathways, Western Maricopa County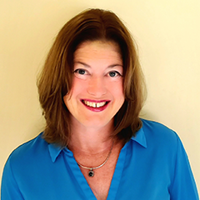 Erin McGehean
Project Manager, College & Career Pathways, Western Maricopa County
Prior to joining the Center for the Future of Arizona Erin worked in post-secondary education.  She began her career as an academic advisor 20 years ago.  For the past 14 years she has worked for Northern Arizona University and her most recent position was in business and educational partnerships.  She was responsible for developing and maintaining relationships with school districts, community colleges and businesses across the state of Arizona.  
Erin joined the Center for the Future of Arizona because she admires the work that is being done to support students in finding their pathway to a career.  As a first generation college graduate she understands the complexity of navigating through the college and career process.  She is passionate about helping others and wants to do work that makes an impact. 
Erin moved to Arizona 30 years ago and can't imagine living anywhere else.  She enjoys Arizona's rich cultural and ecological diversity. She loves doing anything outside including hiking, running, fly-fishing, camping, kayaking and most recently mountain biking.