Jaclyn Hoerner
Director, Development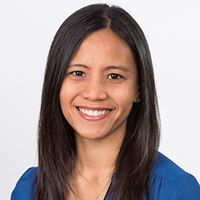 Jaclyn Hoerner
Director, Development
Jaclyn brings more than a decade of experience in nonprofit fundraising, having previously served as the Director of Development at Teach For America - Phoenix, Expect More Arizona and most recently, Education Forward Arizona. Prior to her fundraising roles, she worked in Community Relations with the Los Angeles Clippers and was a member of an ultra-high net worth Private Wealth Management team at Morgan Stanley. 
Bringing her lifelong passion for education and improving the lives of others to her role, Jaclyn is excited to expand her work to other key issues in the state. She is inspired by CFA's collaborative approach, and its commitment to working on behalf of all Arizonans to ensure a brighter future for generations to come.
Jaclyn earned her degree in Business Administration and Nonprofit Management from Pepperdine University, where she also earned her Certified Nonprofit Professional (CNP) certification through the Nonprofit Leadership Alliance. She is a graduate of ASU Lodestar Center's American Express Leadership Academy (Class 5) and the Sanford Institute of Philanthropy's Fundraising Academy. 
In the community, she served as Board President of the Pepperdine Phoenix Alumni Chapter for six years, was a member of the 2019 National Philanthropy Day Committee for the Association of Fundraising Professionals - Greater Arizona Chapter, and volunteered as a grant evaluator for the Arizona Community Foundation and the Arizona Governor's Office of Youth, Faith and Family.
Jaclyn is married to an Arizona native and is a mother of three young boys. She is an avid rock climber, musician, and world traveler, and has been to six continents and more than 30 countries.