Jennifer Hernandez
Project Manager, College & Career Pathways–Northern Arizona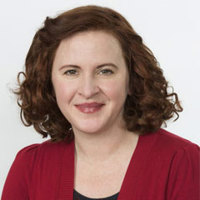 Jennifer Hernandez
Project Manager, College & Career Pathways–Northern Arizona
Before joining Center for the Future of Arizona, Jennifer Hernandez worked in the nonprofit and public service sectors across Northern Arizona for over two decades. She is passionate about the transformative power of education and advocates for policy solutions and resources that improve access and equity across the P20 education continuum. Jennifer cares deeply about the social, economic, and environmental factors that influence educational outcomes and has served on several boards and commissions committed to creating vibrant, resilient communities.  
Jennifer has been a longtime admirer of CFA's approach to using data to drive awareness around critical issues and its work with communities and leaders to solve public problems. In her current role, she is excited about collaborating with Northern Arizona partners to design innovative solutions to ensure all students have equal access to learning opportunities that prepare them for college, career, and life. 
Jennifer was born in the Valley of the Sun and graduated from Arizona State University. She currently lives in Yavapai county, surrounded by ponderosa pine, granite hills, and javelina, with her husband and Australian Shepard. When she isn't working, sculpting, painting, or reading, Jennifer loves exploring Arizona's rich historical and ecological wonders.