Peter Boyle
Senior Director of Education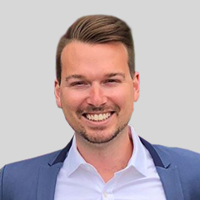 Peter Boyle
Senior Director of Education
Prior to joining CFA, Peter was the Founding School Director of Western School of Science and Technology: A Challenge Foundation Academy ("Western: CFA"), a high-performing urban charter school in Phoenix, Arizona. In this capacity, Peter has served as school principal and executive director managing a $6 million budget, $7 million facility, staff of forty-five, and 550 students. He has spoken at state-wide and national conferences on data-driven instructional programs, staff culture, and STEM education.  Under his leadership, Western: CFA has become the highest-performing public high school in west Phoenix and achieved its full accreditation from AdvancEd. He has been named the statewide Educator Honoree by the Children's Action Alliance, TeamCFA's Administrator of the Year, and won the Maryvale Revitalization Corporation Educating Excellence award. In addition, he is a Coach and Facilitator for CFA's Beat The Odds School Leadership Academy.
In the community, Peter is a member of the Board of Trustees of Scottsdale Arts, Suns Charities 88, the Scottsdale Arts Education & Outreach Task Force, and Chair of the AG2 young professionals Leadership Board of Scottsdale Arts. He is also a graduate of Valley Leadership, Class 38 and a Teach For America alum.  He holds a B.S. degree from the University of North Carolina in business administration with a concentration in entrepreneurship and an M.Ed. degree from Arizona State University in secondary education. He recently finished his EdLEADers Certificate from Stanford University.
How is CFA's work important to you?
I love our mission of building a stronger and brighter future for Arizona.  Because of my background as a teacher and principal, I believe that education is key to build a strong future - and that's why I'm so proud to help lead our education work at CFA.
What do you love about Arizona?
I love that Arizona is kinetic and dynamic.  The melding of different cultures, supported by a continuing influx of new Arizonans, means that our relatively young state is constantly in motion - and I find that brings an excellent energy to Arizona.
What's your story? What was your path to CFA?
I was a school principal for six years - and one of the first participants in CFA's Beat The Odds School Leadership Academy initiative.  Our school was significantly transformed through the BTO Academy - and I subsequently became a contract facilitator for the BTO Academy to be able to share those transformative best practices with other principals across the state.  When the opportunity arose to join the CFA team full-time to support the expansion of both our BTO Academy and Personalized Learning Network, I jumped at the opportunity to support systems change statewide.
How does your work impact CFA?
Through both the BTO Academy and PLN, I can directly advance the positive transformation of education systems across Arizona - which is critical to our mission of building a stronger and brighter future for our state.
When did you first consider Arizona home?
I moved here in 2010.  While I only planned to stay a couple years, I fell in love with both the West Valley community where I worked and the East Valley community where I lived - and I knew I wanted to continue to make an impact here in the communities I love.
How do you hope to impact Arizona through your work at CFA?
Through our education work, we will ensure not just a stronger and brighter, but also a more equitable future for Arizona.