Katia A Jones, MBA
Chief Consulting Officer, The Sibyl Strategy Group LLC - Phoenix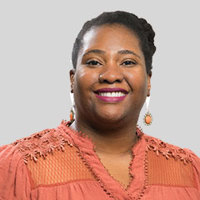 Katia A Jones, MBA
Chief Consulting Officer, The Sibyl Strategy Group LLC - Phoenix
Why are you in Arizona?
I moved to Arizona right after graduating with my Bachelor's degree. My parents retired and purchased a home in the West Valley. The initial plan was to save for a permanent move back east after a few years of working. However, 19 years later, I've grown my career here in the nonprofit sector, went back to school to receive my Masters, met and married my husband, and have started my own generation of Arizonans. 
What concerns you?
There has been a significant amount of progress made in this state in terms of diversity, cultural experience, and community. I'm very proud to see our state's growth. However, it is still a concern for me that our local, regional and state-wide decisions are still made by a select group of individuals that do not accurately represent Arizona's population and shared values. Also, access to healthcare resources is difficult. I've been through this process and worked hard to achieve quality healthcare in a time where my need was great. I can't imagine that the experience of someone who is considered under-served and not well-versed in our "system" is a great one.
Why would you leave?
I have a lot of family and friends here so it's difficult to say why I would leave. However, if I or my husband were offered an opportunity out of state that afforded us more flexibility with our income and time with family, we would definitely consider the move.