Zach Yentzer
Executive Director, Tucson Young Professionals - Tucson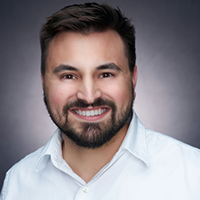 Zach Yentzer
Executive Director, Tucson Young Professionals - Tucson
Why are you in Arizona?
My parents brought me here in 2002 when I was 11 years old. I finished elementary and high school in Tucson and then received a scholarship to ASU. I lived in Tempe for two years, Kosovo for another, and then completed my ASU degree online from Tucson.  Staying after graduation was not the plan, but I ended up falling in love with the city. Today I am the Executive Director of Tucson Young Professionals, and I host a long-running radio show called The Creative City Show on AM1030 The Voice, debating, discussing and envisioning the issues critical to Tucson's future.
What concerns you?
Tucson is at a tipping point moment; the decisions we make in the next 5-10 years will decide the next 50. Today we wrestle with big challenges like talent retention, economic growth, infrastructure needs, housing affordability, job and wage growth, and education. But because we emerged slowly out of the Recession, we still have the opportunity to make smart decisions for inclusive growth and development that many other cities don't.
Why would you leave?
My wife and I have family here and we're able to impact our city. I don't see us leaving any time soon.