A book talk with DRIVING WHILE BROWN authors Terry Greene Sterling and Jude Joffe-Block
May 11, 2021
5:30pm – 6:30pm
Virtual Event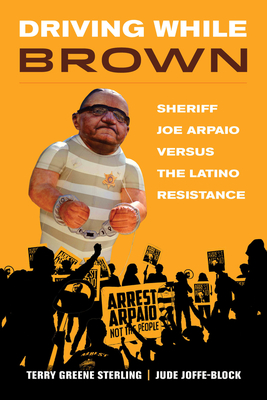 New America, Center for the Future of Arizona, and the Center on the Future of War, invites you to a book talk with authors, Terry Greene Sterling and Jude Joffe-Block.
Terry Greene Sterling is writer-in-residence at the Walter Cronkite School of Journalism and Mass Media, where she has directed the Borderlands team. She is an award-winning journalist who was a Phoenix New Times staff writer for 14 years, specializing in investigative narratives.
Jude Joffe-Block is a journalist with The Associated Press and a former New Arizona Fellow at New America. Previously, she was a Logan Nonfiction fellow, a Russell Sage Foundation Visiting Journalist and Senior Field Correspondent at KJZZ, where she reported on immigration, politics and border issues as and helped launch the Fronteras Desk.
Introduction by Sybil Francis, Ph.D. President & CEO of the Center for the Future of Arizona.
Moderated by Valeria Fernández, an independent journalist, filmmaker, Nieman Visiting Fellow at Harvard University and co-director of "Two Americans," a documentary contrasting former Sheriff Joe Arpaio and a 9-year-old trying to stop her parents' deportations.
Register Today