Possible Futures in Action
Posted on October 17, 2019 • Category: Story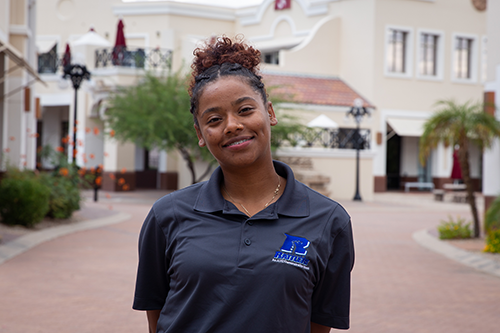 Meet Keona, a passionate first-year teacher at B. L. Lauffer Middle School in Sunnyside Unified School District in Tucson. She is working to prepare her students for their future careers through the Possible Futures curriculum, an initiative in partnership with Jobs for the Future (JFF) and Center for the Future of Arizona.
Keona and her counterparts are bringing professionals in specific fields to their classrooms to show students vast and diverse career possibilities. As part of the curriculum, they also teach communication and professional skills.
Teachers like Keona from around the state participated in a training workshop in late September, where they took a deep dive into specific career pathways and continued to plan implementation of the Possible Futures curriculum.
At the workshop, representatives from the ASU Cybersecurity Education Consortium discussed presenting jobs in cybersecurity to middle and high school students as career options and conducted an activity on how to stay safe online. Cybersecurity is a rapidly growing field, with an estimated 3.5 million job openings by 2021.
Teachers in Arizona realize that students need to be exposed to career paths they might not otherwise consider and to give them the tools for success. The Possible Futures initiative is empowering teachers across the state to prepare students for an ever-shifting career space by pursuing careers in high-demand, high-wage, and high growth fields, such as cybersecurity, healthcare, engineering and computer science.
Encouraging students and young people to seek careers in these fields helps build a bright future for our state.