Center for the Future of Arizona Announces Expanded Leadership Team
Posted on December 04, 2019 • Category: News Release
New team focused on advancing The Arizona We Want, broadening statewide and national network of partnerships to maximize impact and collaboration with leaders to advance systems change needed for Arizona's future success
PHOENIX (December 4, 2019) – The Center for the Future of Arizona (CFA) today announced expanded roles within its leadership team and the addition of new team members to align with the strategic direction of the organization and further strengthen CFA's impact across Arizona.
"The inspiration for CFA's work comes from our love of Arizona and the connection to the shared public values of Arizonans expressed in The Arizona We Want," said Sybil Francis, President & CEO of the Center for the Future of Arizona. "Our leadership team brings a wealth of knowledge and in-field experience that deepens our capacity to turn the hopes and dreams of Arizonans into reality through the creation of a culture of data-based decision-making, community-based solutions, youth civic engagement and leadership development, and new educational and workforce development models that enable a bright future for all Arizonans."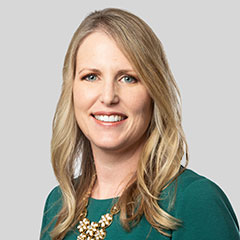 Amanda Burke
Amanda Burke, Ed.D., has assumed the role of Managing Director of Strategic Initiatives & Impact. In her expanded role, Burke oversees CFA's organizational strategy and holds operational responsibility for its impact portfolio in the critical areas of Education & Workforce Innovation, the Arizona Progress Meters, and Civic Health. She is a driver of CFA's long-term roadmap for programs and initiatives, as well as the liaison with key national and Arizona-based partners contributing to the work of CFA in Arizona. Burke has been an instrumental part of the organization since 2009 and will continue to be a leader on behalf of CFA in the Education & Workforce arenas.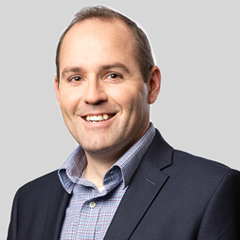 Ian Dowdy
Ian Dowdy, AICP, MBA, has been named Director of Progress Meters. In this new role created this year, Dowdy leads the build-out and activation of the Arizona Progress Meters and collaborates with Arizona municipal leaders, policymakers and communities to provide data along with measurement and reporting tools that help them to advance their priorities. He is responsible for ensuring and maintaining the integrity and reliability of the Arizona Progress Meters data; reporting on how the state of Arizona and its communities are doing relative to the priorities that matter most to Arizonans; partnering with CFA's Civic Health team for work with communities to inform and inspire action; and working with CFA leadership on statewide policy issues informed by The Arizona We Want. Dowdy brings with him a background of leadership experience in urban planning, sustainable economic development and public policy. Prior to CFA, Dowdy served at the Sonoran Institute and led the Sustainable Landscapes and Communities team that focused on improving the quality of life, economy and environment of the Sun Corridor megapolitan region of Arizona, including Phoenix, Tucson and Prescott.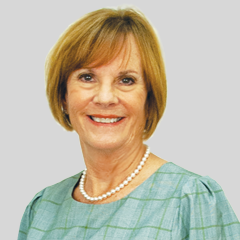 Katy Cavanagh
Katy Cavanagh has been named the Director of Educational Leadership. In this role, Cavanagh leads the expansion of CFA's Beat The Odds School Leadership Academy throughout Arizona working with traditional public school districts and charter school networks to provide executive leadership training to current and aspiring education leaders across the state. Cavanagh has worked with CFA during the past seven years on large-scale education projects, including with the National Institute for School Leadership (NISL) and most recently on the launch of CFA's BTO Academy in 2017. Cavanagh brings with her a wealth of national experience and perspective in the education and workforce arenas.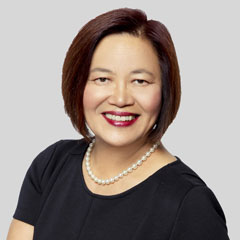 Evelyn Casuga
Evelyn Casuga, CEcD, is now CFA's Director of Community & Economic Prosperity. In her role, Casuga advances CFA's work in the areas of community and economic development and regional partnership with urban and rural communities. Casuga has more than 30 years of experience in economic and community development, leadership and civic engagement, and was instrumental in working with partners statewide for the development and adoption of CFA's Education Progress Meter that was launched in partnership with Expect More Arizona in 2015.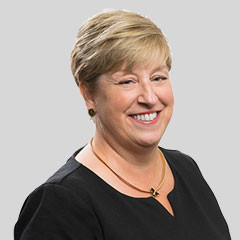 Holly Kurtz
Holly Kurtz is now Director of Workforce Development. In her expanded role, Kurtz leads development and implementation of workforce strategies impacting Arizona's economy, and collaborates with education, workforce system and private sector partners to build a pipeline of talent across Arizona's critical employment sectors. Kurtz was instrumental in launching CFA's Phoenix Regional Retail Career Pathways initiative to improve career opportunities in retail and retail-related sectors. She also provides strategic leadership to CFA's Arizona Pathways to Prosperity initiative that creates seamless educational, training and credentialing opportunities for students aligned with industry needs in high-demand, high-growth sectors. Kurtz has been with CFA since 2016 and has more than 28 years of human resources leadership expertise. Prior to CFA, Kurtz was Vice President of Talent Management at PetSmart and served with Wells Fargo & Company in various corporate HR and business-line HR leadership roles.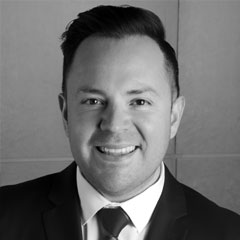 Robert Raygoza
Robert Raygoza joined CFA in October 2019 and is the new Director of Development. In this role, Raygoza works closely with the entire CFA staff to facilitate and secure funding for CFA's organizational needs as well as its associated initiatives and strategic events, while developing long-term relationships with partners and donors. Raygoza has 15 years of experience in the nonprofit sector working in programs, administration and fund development. Prior to CFA, Robert served as Director of Development and Marketing for Care Fund, where he was responsible for raising funds for its emergency mortgage and rent assistance program for families caring for a critically ill child.