STORY OF IMPACT: School Participatory Budgeting
CFA pilot program at Carson Jr. High School is a model for inclusive student engagement
Posted on November 25, 2020 • Category: Story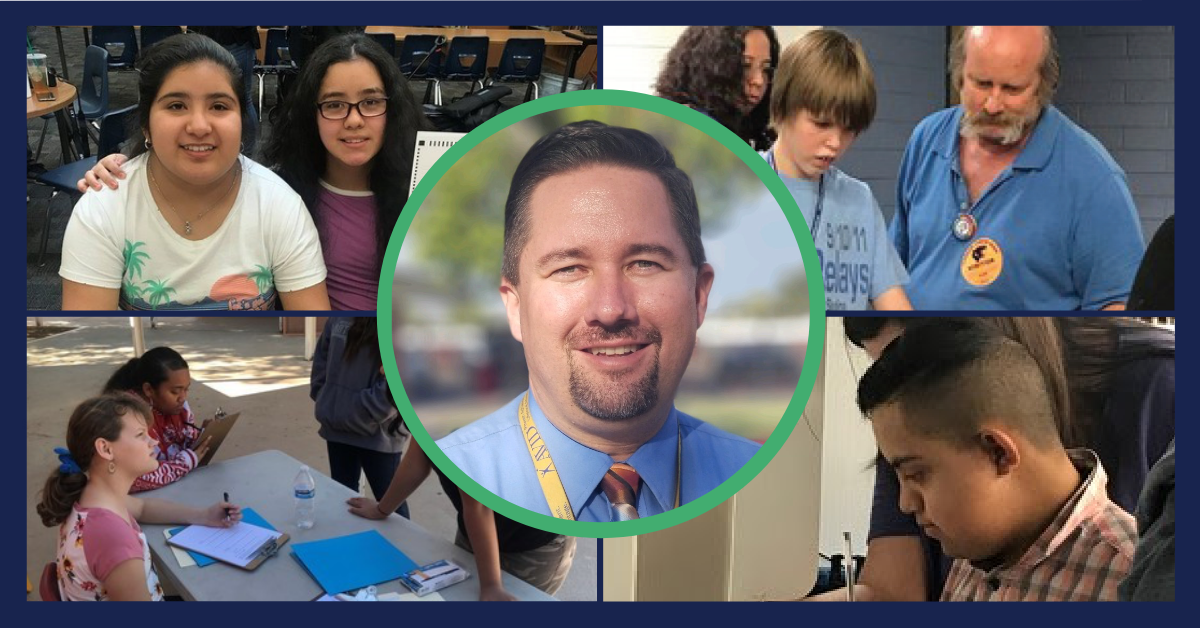 One of the ways CFA makes an impact in the lives of Arizonans is by working with communities and leaders across the state to help them take on big challenges. Civic Participation and Connected Communities are among the top issues. CFA believes civic participation is at the heart of our democracy and our communities are at the center of collective decision-making. Creating an inclusive and equitable Arizona begins by engaging all of our young people, particularly students from underrepresented communities and students with disabilities to "learn democracy by doing" to promote long-term engagement in civic life.
Meet Tony Elmer, the principal of Carson Junior High School in Mesa, Arizona. Elmer leads a team of dedicated teachers who are working hard to increase civic participation among their students through School Participatory Budgeting (SPB).
SPB in Arizona engages more than 50,000 students across 39 campuses statewide. It empowers students to make decisions over a portion of school district funds to improve their school communities while preparing them to be engaged and informed participants in civic life.
At Carson Junior High this year, CFA partnered with the Arizona Developmental Disabilities Planning Council and the ASU Participatory Governance Initiative to pilot SPB on campus inclusive of students with disabilities.
According to Elmer, SPB is an opportunity for all kids to engage with their peers, learn how to organize a large school event, experience first-hand the importance of the democratic process and understand that their voices matter.
Carson Junior High teachers also saw the importance of creating a more inclusive school community and why civic participation and engagement are essential parts of the overall school curriculum for students. 
Meg Scott, a social studies teacher and department chair at Carson said that the SPB process was so intentional in getting students with disabilities involved and helped her to think differently about how the school can be more intentional and encouraging in other school activities.
Fellow social studies teacher Darrell McRae shared that students felt especially empowered, particularly the 7th-graders because of the supportive interaction between the students with disabilities and the wider student body.
The SPB program at Carson Junior High had more than 1,000 student participants vote on how to allocate thousands of dollars of their school's budget for campus improvement projects. More than 65 parents and community members involved in the process voted as well.
CFA's pilot program yielded insights and new tools that will be shared broadly with the civic education and special education fields. More than 100 educators outside of Carson Junior High have already learned about inclusive SPB practices through conference presentations. CFA and our partners will continue the expansion of inclusive SPB next year at Sunnyside Unified School District in southern Arizona. Download our new School Participatory Budgeting Toolkit on inclusive practice in Arizona.
Please consider supporting Principal Elmer and other school leaders like him by making an investment in CFA today. Your contribution advances our work to deepen inclusive engagement for all students in civic learning across our state.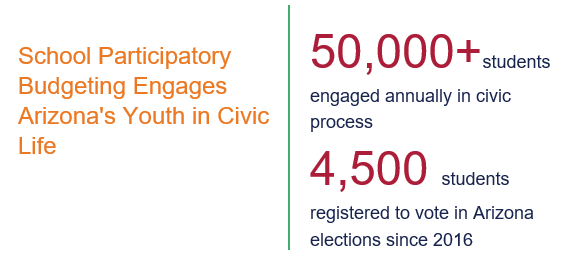 Your contribution is fully tax deductible. Contributions to CFA support our mission to bring Arizonans together to create a stronger and brighter future for our state. CFA is an exempt organization as described in section 501(c)(3) of the Internal Revenue Code.