Governor Ducey Invests $700,000 in Beat The Odds School Leadership Academy to Support School Leaders in Arizona
Posted on June 26, 2020 • Category: News Release

The announcement by Governor Ducey on June 24 to award $700,000 in one-time grant funding to the Center for the Future of Arizona (CFA) for its Beat The Odds School Leadership Academy (BTO Academy) demonstrates a clear commitment to school leaders and a recognition of the critical role they have in leading change while ensuring all students achieve at the highest levels.
Supporting school leaders must continue to be a top priority for securing Arizona's future. Equipping our school leaders with the essential knowledge and skills gained from executive training and leadership development is more important than ever, given the dynamic and challenging environment brought upon our schools by the COVID-19 pandemic.
The incredible men and women leading our schools through the current cycle of change are showcasing the tremendous value that effective leadership has for our communities and we celebrate their good work as they redesign educational systems to meet the needs of all learners. Many of our BTO Academy graduates are serving in school leadership roles across Arizona and are taking part in tackling today's challenges head on.
The $700,000 investment in the BTO Academy was awarded from the Governor's Emergency Education Relief Fund (GEERF) through federal CARES Act monies and is part of the larger $270 million AZCares: Flexibility and Funding for Schools and Families Plan announced by Governor Ducey and Superintendent Hoffman on June 24. CFA will use the investment to expand access to the BTO Academy for school districts and charter networks across Arizona, including those serving our rural communities, which are experiencing significant operational impacts from COVID-19.
BTO Academy delivers proven executive training and leadership development to aspiring and current school leaders as well as district leaders and is a platform for making systemic change to Arizona's education system by creating a culture of high expectations for teachers and students in traditional public school districts and charter school networks.
Research studies have found that principals account for approximately 25 percent of a school's total impact on student achievement. The role of a principal has greatly expanded beyond purely administrative responsibilities, to now include the role of instructional leader and architect of the school's teaching and learning environments. Principals who act as effective instructional leaders are cited by classroom teachers as a key reason they continue to stay in the profession. Great schools require great school leaders. To be great, these leaders must be supported through a continuum of training and development.
CFA launched the BTO Academy in 2017 with public-private investment support from Governor Ducey, Helios Education Foundation and the Burton Family Foundation. Since then, CFA has provided executive leadership training to 245 Arizona school leaders from more than 25 public school districts and charter networks serving predominantly underserved communities across five Arizona counties. CFA remains focused on rapidly expanding the BTO Academy statewide.
Expansion beyond Maricopa County includes significant partnerships with Education Service Agencies and school districts in Coconino, Mohave, Pinal and our newest cohorts in Yavapai County, which launched in May.
Among the districts and schools implementing BTO Academy in partnership with CFA include Empower College Prep Charter Schools, Flagstaff Unified School District, Kingman Unified School District, Imagine Schools, Littleton Elementary School District, Madison School District, Mesa Public Schools, Paradise Valley Unified School District, Phoenix Union High School District, Roosevelt School District, Arizona State Schools for the Deaf and Blind, and Western School of Science and Technology.
We are incredibly encouraged at the steps that Arizona is undertaking to move towards a system of executive training and leadership development for school leaders. CFA looks forward to working with a growing network of partners to scale the BTO Academy statewide in effort to realize educational excellence and equity for all Arizona communities.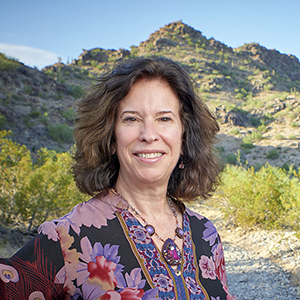 Sybil Francis, Ph.D.
President & CEO
Center for the Future of Arizona