Our future:
The Arizona We Want
Posted on June 06, 2020 • Category: News Release
By Sybil Francis, Ph.D. – President & CEO, Center for the Future of Arizona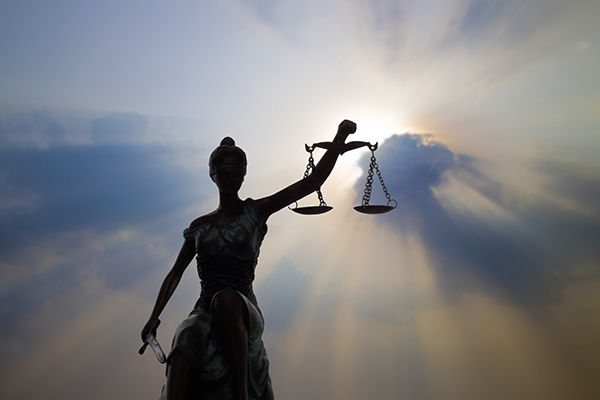 The Center for the Future of Arizona joins with millions across our country in mourning the death of George Floyd. The video documenting his death at the hands of police is hard to watch, but we must. The deaths of Ahmaud Arbery, Breonna Taylor, and Dion Johnson among countless others are too many. This moment of sadness and turmoil offers all of us an opportunity to pause, reflect and take action on a simple and basic truth. That we have work to do in achieving a just and equitable society and in perfecting our democracy. The injustice perpetrated against George Floyd is only the latest example of the violence and disparities experienced by Black men, Black families and people of color. We acknowledge these hard realities and are compelled to face them head on and address them not just through our words but through our own actions.
The Center for the Future of Arizona exists to create a stronger and brighter future for Arizona. We are committed to achieving sustained prosperity, unmatched quality of life, and real opportunity for all Arizonans. Communities of color suffer disparities across all these desired outcomes. Most recently, we have seen this in the inordinate number of deaths among Blacks and individuals of color due to the COVID-19 pandemic. Native Americans are experiencing one of the highest death rates in the entire country from the disease. Systemic racism – racism embedded in our institutions and structures – lies at the heart of differences in educational, health, and economic outcomes for communities of color. Racism is also on full display in law enforcement and incarceration practices and the resulting police racial violence must end. We must speak out and take decisive action against entrenched racism and discrimination that divide us unfairly and undermine the foundations of our democracy. How can we have a just society when it is the lived experience of parents of color, rich or poor, to raise their children to be fearful as they go about their daily lives, afraid to jog, birdwatch, or shop.
CFA is committed to The Arizona We Want, an aspirational vision of success built on what matters most to Arizonans. Our work on behalf of all Arizonans includes listening to Arizonans; reporting on how Arizona is doing; working with communities and leaders to address significant issues critical to the long-term future success of our state; and catalyzing and advancing systems change. Over the coming weeks and months we pledge to use our resources and re-commit ourselves to listening to people of color and to offering our partnership in working together to advance a stronger and better Arizona for people of color. Already in the works is a new major statewide poll to be fielded this fall in partnership with the Gallup organization that includes questions about what matters most to people of color in Arizona in creating a brighter future for them, their families and for our state. We will share our results with the intention of empowering leaders and communities to create lasting change. We will also make time as an organization to reflect on our own practices and to make needed changes that reflect our values and commitment to equity.
Today and in the coming weeks and months we pause, mourn, listen, reflect, and take action. I am encouraged by the expressions of support by people of all races and ethnicities in solidarity with the Black Lives Matter movement. We join them. Now is the time to lay the foundation for building the future we want and to take action. Dr. Martin Luther King Jr. said that "Injustice anywhere threatens justice everywhere." We cannot rest until there is justice for all and until all can share equally in the pursuit of life, liberty and happiness that is at the root of our American way.
Sybil Francis, Ph.D.
President & CEO
Center for the Future of Arizona