Increasing civic engagement through School Participatory Budgeting
Posted on November 10, 2021 • Category: Impact Stories
By Jacey West – Center for the Future of Arizona
Meet Amanda Straus, a teacher at Carson Junior High School in Mesa, Arizona. Straus is one of the many teachers across Arizona who is working to increase civic participation among their students through CFA's School Participatory Budgeting (SPB).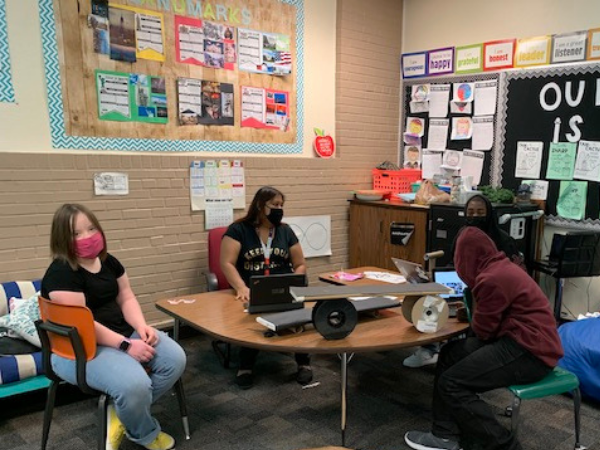 Every year, SPB in Arizona engages more than 63,000 students across 47 campuses statewide. It empowers students to make decisions over a portion of school funds to improve their school communities while preparing them to be engaged and informed participants in civic life.
Support CFA's civic engagement efforts.
Straus works with a range of students with mild to moderate intellectual disabilities and autism. A number of her students are non-verbal and rely on communication devices, and others are on the high-end of the spectrum but require a self-contained setting.
Straus has been participating in Carson Junior High's SPB process since 2019 and told us a bit about the process, how it has impacted her students, and what it was like during the height of the COVID-19 pandemic.
During the 2019-2020 school year, SPB was a school-wide process to implement school improvement projects and some of the students from Stratus' class were part of the leadership steering committee. The SPB process is an opportunity for Straus' students to work with and learn from their peers and she noticed a big increase in her student's communication skills and confidence.
"They were so excited to be a part of a project that can help their school and they actually got to communicate with classmates that they usually don't communicate with across the campus," said Straus.
Straus' students were so thrilled by the experience that they wanted to do it again the following year so Straus raised additional funds through a Mesa Public Schools grant to implement the process in the 2020-2021 academic year. Because of the challenges of COVID-19 and distance learning modalities, Straus, with support from CFA and our partners at the ASU Participatory Governance Initiative and Arizona Development Disabilities Planning Council, successfully adapted the participatory budgeting process to be a classroom-wide project.
Straus' students proposed ideas, developed proposals, and voted on projects to improve their classroom, including flexible seating, a sensory and game room, and a safe ride campaign with skateboards and scooters to assist students with traveling to and from campus. The skateboards and scooters project won the vote and the students worked with the art teacher to customize the skateboards and scooters with school spirit designs.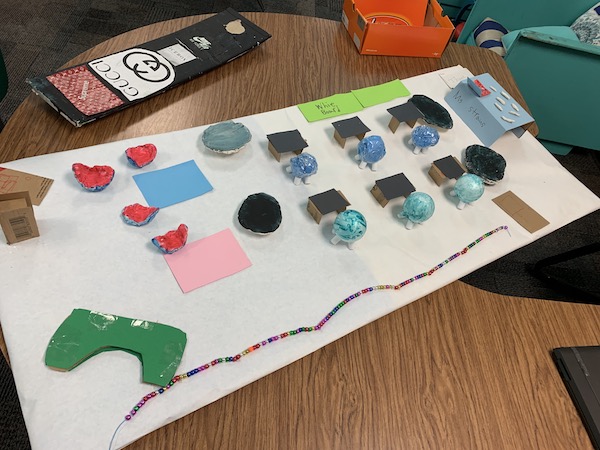 "The biggest gain I see in implementing [the School Participatory Budgeting] process, especially with students with disabilities, is the boost of confidence. My students were so excited to implement these projects and when I did my pre- and post-surveys with them, I noticed a huge increase in kids who wanted to vote when they turn 18… These projects do increase civic engagement."
In fact, the likelihood that Amanda's students would vote in real elections once eligible increased from 20% before the SPB process to 90%, representing a significant growth in political efficacy through SPB.
Please consider supporting Amanda Straus and other school leaders like her by making an investment in CFA today. Your contribution advances our work to deepen inclusive engagement for all students in civic learning across our state.