Center for the Future of Arizona Welcomes New Members to Board of Directors
Posted on March 12, 2021 • Category: News Release
The Center for the Future of Arizona (CFA), a nonprofit, nonpartisan organization that brings Arizonans together to create a stronger and brighter future for the state, is pleased to announce the appointment of three new board members: Jill Harrison with W.L. Gore & Associates, Inc., Carmen Heredia with Valle de Sol, and Katosha Nakai, Esq., with Tribal Policy People, LLC, and Strickland & Strickland.  

"We are honored to welcome Jill, Carmen and Katosha as new board members, and are excited about the wealth of knowledge and experience they bring to CFA and to our Board," said Sybil Francis, CFA's President & CEO. "As leaders and innovators in Arizona, each of these individuals shares CFA's commitment to creating a stronger and brighter future for Arizona, actions to support The Arizona We Want, and CFA's education, workforce and civic engagement initiatives."

CFA Board Chairman and Founding Director Lattie Coor agreed, saying: "We are excited to have such distinguished professionals joining CFA's board. Their deep expertise and talents will be valuable to the CFA board and leadership team in helping to amplify our continuing efforts to advance the long-term future success of our state."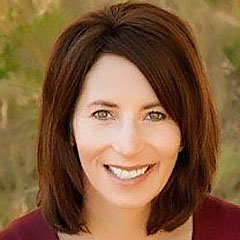 Jill Harrison is the General Counsel of Gore's Medical Products Division. Previously, Harrison worked at Bryan Cave LLP and Osborn Maledon, P.A. Born and raised in Phoenix, Harrison attended law school at the University of Arizona where she served as Editor-in-Chief of the Arizona Law Review. Following graduation, she clerked for the Honorable Richard S. Arnold of the United States Court of Appeals for the Eighth Circuit. Prior to her legal career, Harrison served as a Teach for America Corps Member and later chaired TFA's Phoenix Regional Advisory Board. Harrison received the Judge Learned Hand Emerging Leadership Award from the Arizona Chapter of The American Jewish Committee in 2007, and in 2013 she was named Large Private Company Arizona In-House Counsel of the Year by the Association of Corporate Counsel.

"I am honored to join CFA's board and am looking forward to adding value as a director, advising CFA leaders as they continue to work toward creating an Arizona where every person can thrive," said Harrison.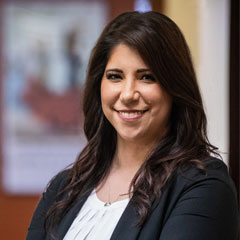 Carmen Heredia is the Chief Executive Officer for Valle del Sol, a multistate nonprofit organization that provides integrated behavioral health and primary care health to underserved populations across eight locations in Maricopa County and nine locations in New Mexico. Over the last 16 years, Heredia has served in several executive positions at Valle del Sol. She received her undergraduate and graduate degrees from Arizona State University (ASU). She is a Licensed Master Social Worker in Arizona, maintains a CPHQ - professional certificate in health care quality, and also has a certificate from the ASU Nonprofit Executives program. Heredia is an alum of the National Council's Addressing Healthcare Disparities Leadership Program and Valle del Sol's Hispanic Leadership Institute, as well as a member of Greater Phoenix Leadership.

Said Heredia, "I'm very excited for the opportunity to bring my expertise on issues involving health and well-being to the CFA board, recognizing how central these are to a bright and prosperous future for our state."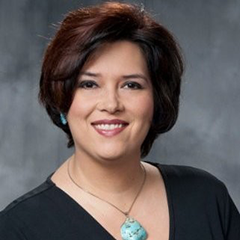 Katosha Nakai, Esq. is the founder and owner of Tribal Policy People, LLC, and also is an attorney who leads the Phoenix office of Tucson-based Strickland & Strickland, P.C, where she represents tribal interests primarily in the areas of water, natural resources and environmental law. Previously, Nakai served as Manager of Stakeholder Relations & Strategic Development with the Central Arizona Project. She worked as a Policy Advisor to Arizona Governor Jan Brewer and served as chair of Arizona's Climate Change Oversight Group and as a member of Arizona's Homeland Security Senior Advisory Committee. Nakai also was appointed by former Governor Janet Napolitano as a Commissioner of the Arizona Oil & Gas Conservation Commission. Before her state service, Nakai practiced law at a large Phoenix firm and served as a law clerk to the Chief Judge of the United States Court of Appeals for the Ninth Circuit. Nakai earned a Juris Doctorate and Indian Law Certificate from the Sandra Day O'Connor College of Law at ASU, as well as a Bachelor's degree in Mass Communications from Oklahoma City University. She is a member of the Choctaw Nation of Oklahoma.

"I am humbled and delighted by the invitation to serve on the CFA board of directors and look forward to helping support our work with partners and communities in addressing the most critical issues through pro-active problem-solving initiatives that benefit all Arizonans," said Nakai.
About The Arizona We Want 
The Arizona We Want is a shared vision of success around what matters most to Arizonans that expresses their highest aspirations and hopes for the future. Eight distinct Arizona Progress Meters for Jobs, Education, Young Talent, Health and Well-being, Natural Resources, Infrastructure, Civic Participation and Connected Communities reflect the values and priorities of Arizonans while providing data to help our state achieve success in the areas most important to its communities.