Hear from MacArthur Foundation "Genius" Award Winner and New Arizona Fellow Lauren Redniss
Posted on March 22, 2021 • Category: News Release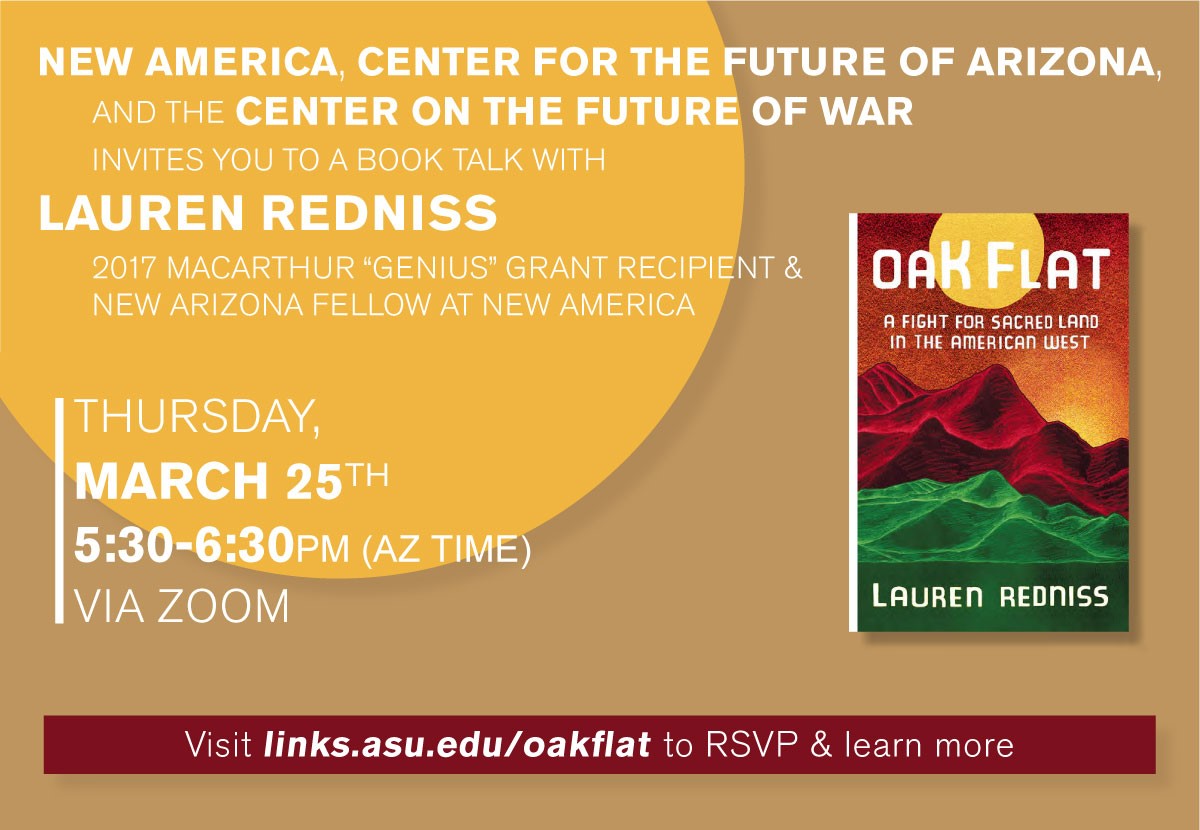 The Center for the Future of Arizona, New America, and the Center on the Future of War invite you to a talk with Lauren Redniss, 2017 MacArthur "Genius" Grant recipient and New Arizona Fellow at New America, on her new book "Oak Flat: A Fight for Sacred Land in the American West."
Redniss is the author of several works of visual non-fiction, including: "Thunder & Lightning: Weather Past, Present, Future," winner of the 2016 PEN/E.O. Wilson Literary Science Writing Award and "Radioactive: Marie & Pierre Curie, A Tale of Love and Fallout," finalist for the National Book Award. She has been a Guggenheim fellow as well as a fellow at the New York Public Library's Cullman Center for Scholars & Writers.
New Arizona Fellows are members of the Fellows Program at New America, a DC-based think tank, who are supported by the Center for the Future of Arizona to explore the challenges and opportunities facing the state in the 21st century.
The event will open with an introduction by Sybil Francis, President & CEO of the Center for the Future of Arizona. The Q&A will be moderated by Steven Tepper, Dean of ASU's Herberger Institute for Design and the Arts.