KJZZ The Show: Sybil Francis' interview with Steve Goldstein on Arizona Voters' Agenda
Posted on June 25, 2022 • Category: Story
By Steve Goldstein – Host of The Show, KJZZ 91.5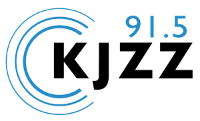 The Center for the Future of Arizona is rolling out the Arizona Voters' Agenda — a list of issues that a majority of voters strongly support ahead of the midterm elections. On Friday, it released the issues voters care about most concerning elections. 
For all the talk of election integrity since the 2020 election, 87% of likely voters agree that they want secure election systems that are safe from outside interference.
Sybil Francis, who runs the Center for the Future of Arizona, said that doesn't mean they want to ban early or mail voting, as some Republicans have suggested at the Capitol and on the campaign trail.
"Arizona voters want their elections to be secure and accessible. And what this means is they continue to support early in-person voting, and large majorities and they don't want to ban mail-in voting," said Francis.
According to the survey, 74% of voters support early voting options, and 62% opposed eliminating the option to vote by mail.