Survey shows election campaigns don't address issues voters care about
Posted on June 10, 2022
By Kyra Haas – Arizona Capitol Times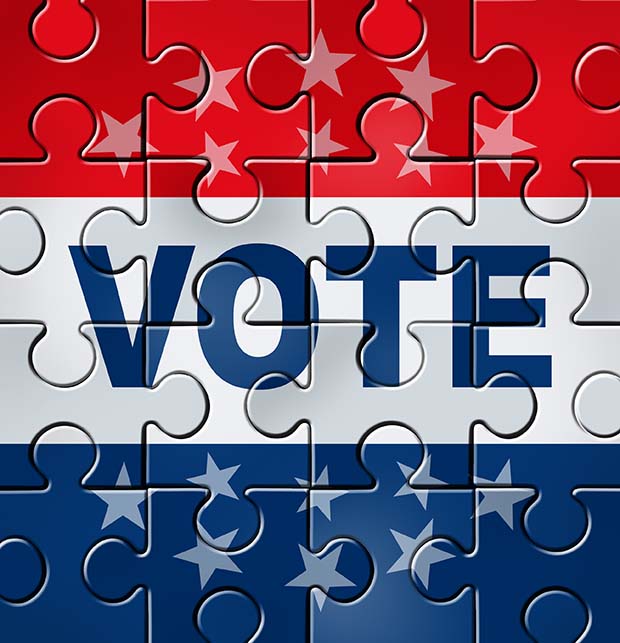 A new survey indicates that what Arizona voters care about is different from the talking points taking center stage in election campaigns.
Amanda Burke, executive vice president of the Center for the Future of Arizona, said the hope is that the new survey results will help Arizona narrow the difference between the two — something she said is particularly important during an election year.
"This is a year where Arizonans have the power to fill the gap between where we are and what we want," Burke said in an email.
Center for the Future of Arizona partnered with HighGround Public Affairs to conduct the survey in April and create what it calls the Arizona Voters' Agenda. The survey of likely 2022 general election voters asked Republican, Independent/unaffiliated and Democratic voters across age groups what issues they found most important and had them weigh in on policy questions. They were asked to rank the importance of education, economy and inflation, water, environment, election reform and immigration.
The results of the survey will be released by topic throughout the rest of June — well ahead of the August 2 primary. Sybil Francis, president and CEO of the Center for the Future of Arizona, said she hoped candidates and the media would use the survey to reframe political conversations considering the findings and focus on issues a majority of Arizona voters, regardless of age or political party, care about.
"In this election year voters want to know where candidates stand on critical issues about our state's water future, the impact of the pandemic on education, immigration policy, and how to invest the state's funding surplus among others," Francis said in an email. "They want solutions and are less interested in hot button issues like tax cuts or building a wall, which, based on our research, do not rise to the top of the agenda for likely voters."
Next week, the survey results on education will come out on June 13 and the results on the economy and inflation will drop June 15. Other topics include water (released June 20), environment (released June 22), election reform (released June 24) and immigration (released June 27).
According to the Center, for an issue to make the Arizona Voters Agenda, at least 50 percent or more of all likely voters surveyed had to select "Strongly Agree/Support." The total support — the sum of "Somewhat Agree/Support" and "Strongly Agree/Support" responses — also had to be 50 percent or above for every political affiliation and age group surveyed.
"This is not a single partisan issue," Highground pollster Paul Bentz said. "This isn't one group caring about it and another group not. These are sort of the things that most of the voters in Arizona care about."
The survey follows Center for the Future of Arizona's Gallup Arizona survey, which was conducted in 2020. That survey laid out seven shared public values and more than 40 actions 70 or more of Arizonans said were "needed to create a stronger and brighter future for our state," Burke said.
"The Gallup Arizona results were astounding as well as encouraging because they confirmed that we agree on more than we disagree on the most important issues," Burke said. "This runs counter to the narrative of political polarization and division that receives disproportionate attention in our politics."
Burke said the more recent 2022 survey, like the Gallup survey, also showed policymaker priorities in election campaigns don't align with Arizona voters.
As the Center releases its findings, it plans to pose questions that it thinks candidates should answer based on the results.
For the survey, Highground Public Affairs surveyed 500 likely 2022 general election voters in April, balanced to model anticipated turnout of voters across party, age, region, and gender. The live interview survey of voters was conducted with landline and cellphone users in English and Spanish. The margin of error was +/- 4.3 percent. The partisan advantage was +8 percent GOP, based on past midterm election trends.