New America Announces National Class of Fellows 2023
CFA Supporting Three New Arizona Fellows at the Prestigious Program
Posted on September 20, 2022 • Category: News Release
By New America
Washington, D.C. — Today, New America announced its newest class of National Fellows.
Since 1999, the Fellows Program has been home to over 250 Fellows, supporting creative storytellers whose projects have produced 141 books, 13 films, and more than 25 longform reporting projects. After receiving more than 200 applications this year, the New America Fellows Program selected 15 immensely talented individuals for our Class of 2023.
New America supports changemakers—journalists, educators, filmmakers, and researchers working to shape the conversation on the critical issues of today. The Class of 2023 will pursue book, film, and multimedia projects on a wide range of subjects including the rise of global cryptocurrency, the colonial origins of global mental health, the civil rights movement, wealth inequality through the experience of service workers, endangered languages, and more.
"The Class of 2023 is an exciting group of thinkers and problem-solvers who reflect the voices of an emerging new America," said New America CEO Anne-Marie Slaughter. "They are telling stories that America and the world need to hear and are shaping our understanding of ourselves. New America was founded on a commitment to find and support a new generation of public intellectuals. Over two decades later, each new class of National Fellows delivers on that promise."
"I am thrilled to announce this new cohort of 15 New America Class of 2023 Fellows. These dynamic storytellers are pushing the boundaries of storytelling in new ways as they develop their book, film, and multimedia projects. I am excited to see their work take shape this coming year," said Fellows Program Director Awista Ayub.
For more, read our "Who Applied?: Class of 2023 National Fellows Program Applicants" report.
New America's Fellows Program thanks New America's Board of Directors, Emerson Collective, the Center for the Future of Arizona, Arizona State University's Center on the Future of War, and the Digital Impact and Governance Initiative program at New America for their support this year.
Meet the 2023 New Arizona Fellows at New America

Emily Kassie, New Arizona Fellow, @emilykassie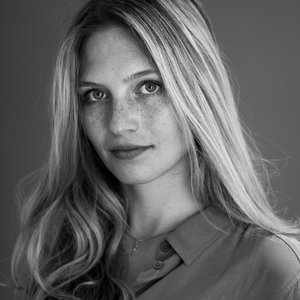 Emily Kassie, New Arizona Fellow, is an Emmy and Peabody nominated investigative journalist and filmmaker. She covers conflict, human rights abuses, and fracture points in the United States and internationally for PBS Newshour, the New York Times, Netflix, FRONTLINE, TIME Magazine, and the Guardian, amongst others. Reporting from the Syrian border to the Saharan desert, her work spotlights criminal justice, corporate corruption, radicalization, refugee crises, war, and climate change. Recently, she reported on the ground in Afghanistan for PBS Newshour where she was smuggled into Taliban territory and met with commanders and regional warlords before Kabul fell.
Her work has garnered three Edward R. Murrow Awards, the Deadline Award, two Overseas Press Club Awards, two World Press Photo Awards, the Peabody Future of Media Award, two Front Page Awards, and eight National Press Photographer Awards. She's the youngest journalist to ever receive a National Magazine Award, of which she's won two. Kassie oversaw visual journalism at Highline, the Huffington Post's investigative magazine, and then again as the Director of Visuals at the Marshall Project. In 2019 she was named Multimedia Journalist of the Year by Pictures of the Year International (POYI) and was a Livingston Award finalist. In 2020 she was named in Forbes "30 under 30." She was awarded the Academy Award for student documentary for her film I Married My Family's Killer after graduating from Brown University and was a Gates Scholar at the University of Cambridge where she completed her master's in international relations.
Her fellowship will focus on her first feature documentary following a search for unmarked graves of indigenous children at a residential school in British Columbia. The film is also supported by the Sundance Institute.

Ross Perlin, New Arizona Fellow, @rossperlin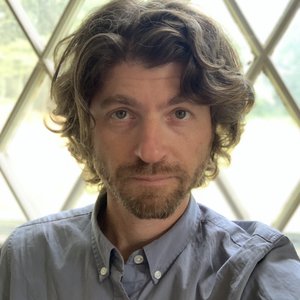 Ross Perlin, New Arizona Fellow, is a linguist, translator, and writer from New York City, currently serving as co-director of the non-profit Endangered Language Alliance and teaching linguistics at Columbia University. He is the author of Intern Nation: How to Earn Nothing and Learn Little in the Brave New Economy, which jumpstarted an international conversation about unpaid work and youth economics. He is currently writing a book that explores New York City as a last improbable refuge for endangered languages in an age of linguistic loss, centered on six speakers from around the world and their communities.

Albert Samaha, New Arizona Fellow, @AlbertSamaha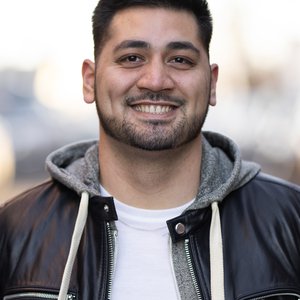 Albert Samaha, New Arizona Fellow, is an investigative journalist at BuzzFeed News and author of two books. His latest book, Concepcion: An Immigrant Family's Fortunes, was a finalist for the 2022 National Book Critics Circle Award in autobiography. His first book, Never Ran, Never Will: Boyhood and Football in a Changing American Inner City, was winner of the New York Society Library's 2019 Hornblower Award, a finalist for the 2019 PEN/ESPN Literary Sports Writing Award, and was adapted into the Netflix docuseries We Are: The Brooklyn Saints.
Samaha's work has had significant public influence and has led to institutional change: his story on a narcotics unit in Mississippi spurred a police captain's resignation, his piece on a Bronx murder helped get a wrongfully convicted man freed from prison and his 2018 story about a teenager who accused two NYPD detectives of rape led Congress and six states to pass bills strengthening police sexual misconduct laws. In 2020, his reporting on the COVID-19 pandemic forced more than a dozen companies to implement additional safety protocols for food and retail workers. He is currently working on a book examining the root causes of wealth inequality through the experiences of service workers.