Arizona Infrastructure Progress Meter Update
Advancements in Internet Access for Arizonans; More Work to be Done
Posted on May 22, 2023 • Category: Progress Meter Updates

Access to reliable internet has become increasingly crucial in our digital age, and recent data from the Federal Communications Commission indicate positive advancements. The state has seen an increase in ground-based internet access in recent years, attributed to the priority of leaders across the state. Arizona now sees more than 9 in 10 households with access to home ground-based internet of speeds of at least 25 Mbps download and 3 Mbps upload (25/3 Mbps).  
Since data collection began in 2016, more than 400,000 Arizonans have received access to this critical infrastructure. As of 2022, every county with the exception of Santa Cruz County, has experienced improved access. It is important to note that Santa Cruz County has seen a decline in access with 36% of households without broadband internet in 2022 compared to 21% in 2016.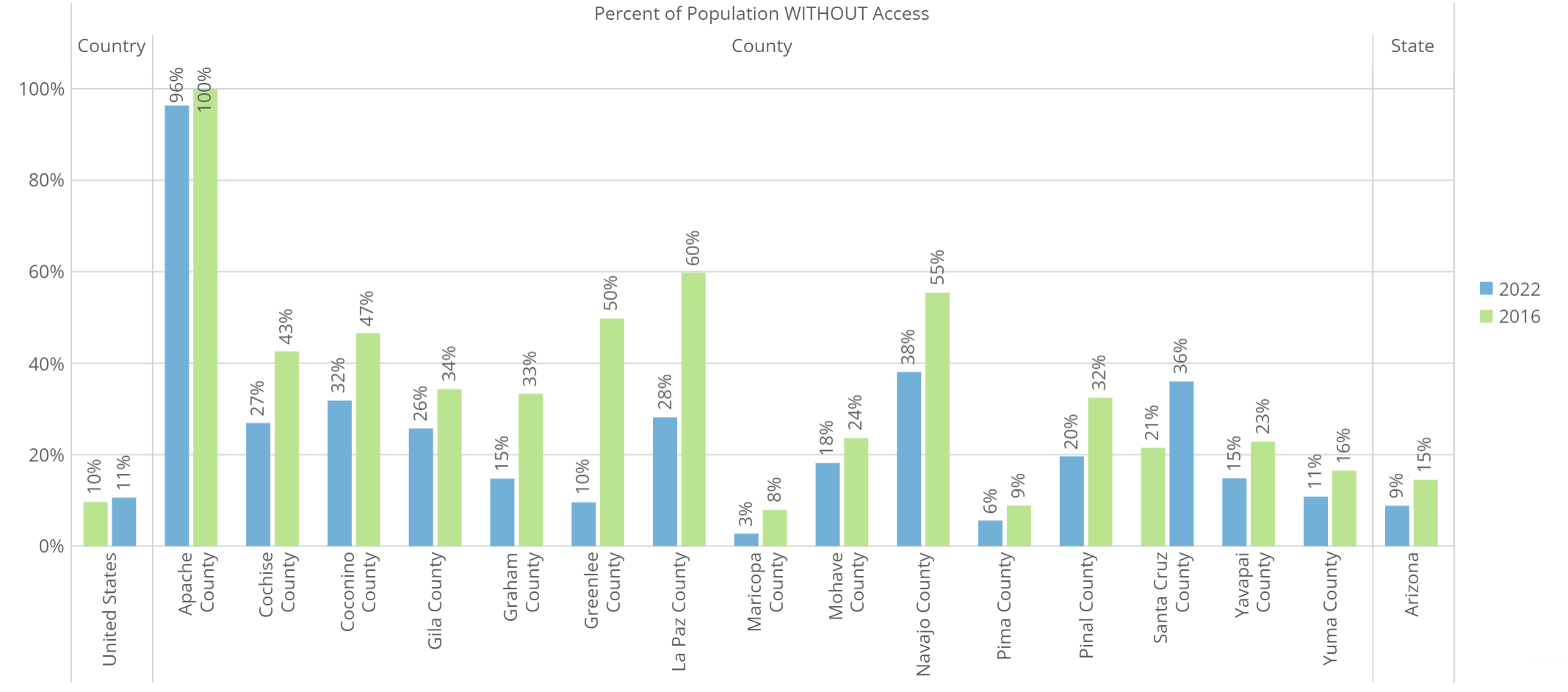 Figure 1 illustrates progress to ground-based broadband internet across Arizona (except Santa Cruz County) compared to 2016. 
While progress to ground-based internet access across Arizona is evident, disparities among our Municipal Statistical Areas (MSA) - groupings of cities that share similar geography - still exist. In 2022, it was the first year data was collected at the MSA level, making it difficult to compare data from prior years. However, it is clear that large urban areas like Phoenix and Tucson see significant access to broadband while smaller communities in rural areas have more challenges. Among the communities with one-fourth or more of its residents without ground-based broadband of at least 25/3 Mbps include Flagstaff, Nogales, Payson, Show Low, and Sierra Vista.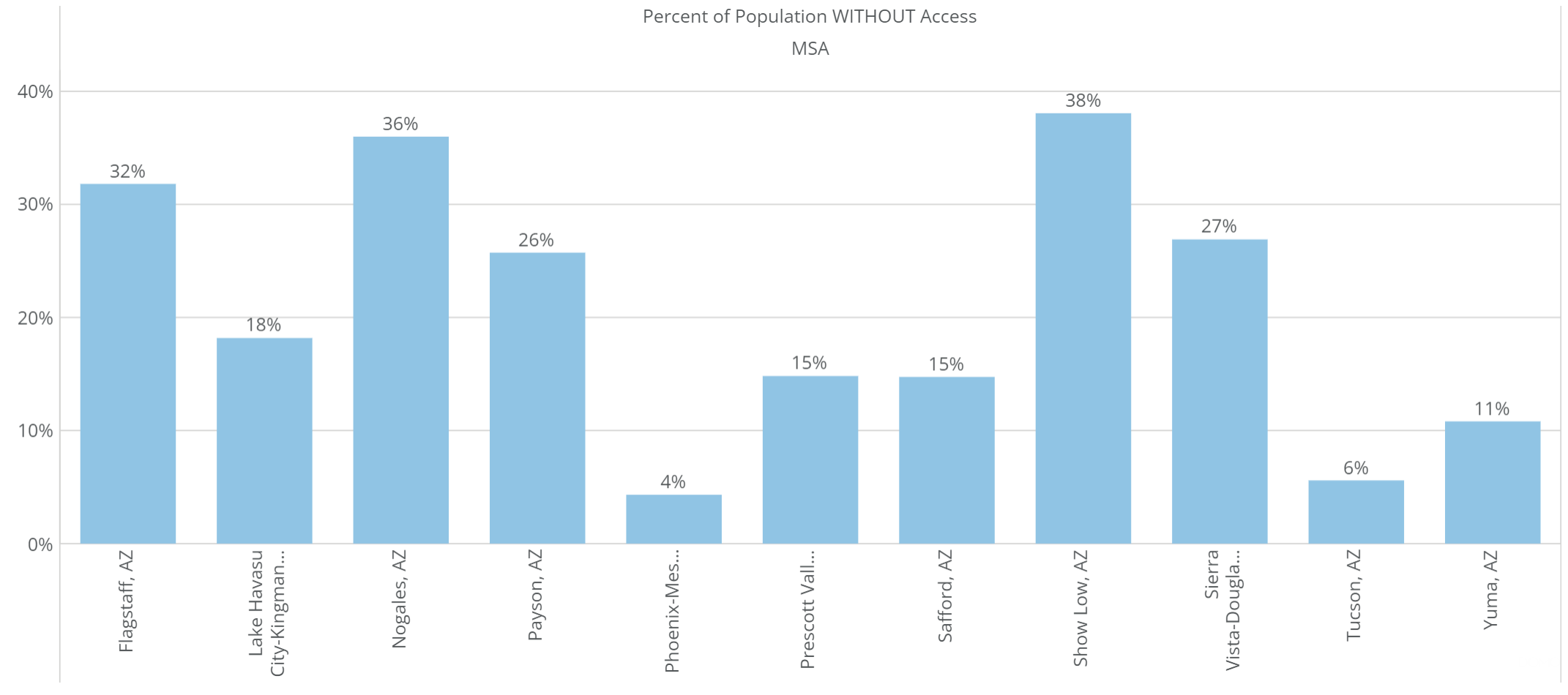 Figure 2: Among Arizona's MSAs, Phoenix has the highest access to broadband internet while some communities like Nogales and Show Low seek additional investment. 
The Importance of Infrastructure, Including Broadband Internet 
CFA's latest Gallup Arizona Survey revealed that only 55% of Arizonans are satisfied with their internet access at home. Exacerbated by the COVID-19 pandemic, lack of internet access posed serious challenges for students when they had to rely on online learning and many workers shifted to remote work for an extended period of time. Findings show that those with poor-to-no internet access faced greater challenges.  Their learning and economic situations were impacted and communities without broadband internet also struggled to attract economic development. 
Where Do the Data Come From? 
As with all the Arizona Progress Meters, data are publicly available from a trusted and regularly updated source. Data used in this article comes from the Federal Communications Commission. 
Learn more about these data by visiting the Arizona Infrastructure Progress Meter. 
About Arizona Progress Meters 
CFA developed the Arizona Progress Meters as a tool for policymakers, business leaders, civic leaders, educators, and others across the state to understand how Arizona is doing in areas critical to achieving The Arizona We Want. Eight Arizona Progress Meters provide valuable and regularly updated data on 80+ metrics in education, jobs, healthcare, environment, civic engagement, infrastructure, and more to support policymakers and other leaders' data-driven dialogue, decision-making, and action. Learn more and leverage all the Arizona Progress Meters today >>