CFA Board of Directors Appoints Dr. Sybil Francis as Chair, President & CEO
Posted on June 22, 2023 • Category: News Release
The Board of Directors for Center for the Future of Arizona (CFA) has named Dr. Sybil Francis as Chair of the board in addition to her current role as President & CEO. The unanimous decision, made in May 2023, makes official a role that Dr. Francis assumed in July 2022 as acting Chair, following a decision by CFA co-founder Lattie Coor to retire as Founding Chair Emeritus.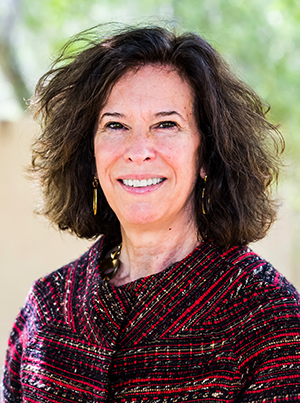 SYBIL FRANCIS, PH.D.
CHAIR, PRESIDENT & CEO, CENTER FOR THE FUTURE OF ARIZONA
The move, made as CFA celebrates its 20th anniversary, comes on the heels of Dr. Francis being recognized as a Lifetime Achievement honoree as part of the Phoenix Business Journal's 2023 Most Admired Leaders in May.
CFA founding board member Bill Post, who chairs the organization's finance committee, said the appointment reflects the board's confidence in Dr. Francis's leadership, the impact she has made, and the immense potential for CFA with her at the helm.
"CFA has experienced exponential growth in size and impact since Dr. Francis assumed her role as President & CEO in 2018," Post said. "Dr. Francis has consistently guided effective decisions and strategies in lockstep with CFA's nonpartisan mission–and with the best interests of all Arizonans and the greater good at the forefront. Now as Chair, President & CEO, the impact she is already making will only be amplified."
Under the leadership of Dr. Francis, CFA has an ambitious and positive agenda focused on where Arizonans agree and where there are opportunities to come together for positive change. CFA advances The Arizona We Want, based on Arizonans' Shared Public Values and aspirations for the future of Arizona. As a self-proclaimed "do-tank," CFA takes action towards achieving this vision for the state – sharing the data-driven message that we are more united than divided as Arizonans, informing leaders and communities about where there is work to do and actions that the majority of Arizonans support, convening partnerships, and impacting hundreds of thousands of lives through statewide programs and initiatives in education, workforce, and civic engagement.
George Dean, President and CEO of Greater Phoenix Urban League and CFA's very first and longest-serving board member, has witnessed firsthand the organization's evolution and impact over the last two decades.
"Dr. Francis has ensured CFA truly lives up to its name as a future-focused organization committed to advancing Arizona based on the issues that matter to all Arizonans," said Dean. "As a result, CFA has become an even more respected, valued, and dependable resource for our entire state."
Dr. Francis, who is also one of CFA's co-founders, anchors her leadership of the organization in her passion for creating positive change, her considerable public policy experience earned at a national level, and her love for Arizona which became her home in 2002. Dr. Francis has previously served CFA as President & CEO and as Executive Director.
"I am grateful for the confidence and partnership of CFA's remarkable Board of Directors, for the opportunity to work towards a mission I deeply believe in alongside extraordinary colleagues, and to serve the people of a state that has my heart," said Dr. Francis. "While I am very proud of the progress made over the last twenty years, our work is far from finished – centering the voices of Arizonans in decision-making and realizing The Arizona We Want requires a concerted and unified effort and long-term ongoing work to which CFA is profoundly committed."