New America Announces National Class of Fellows 2024
CFA Supports Two New Arizona Fellows
Posted on September 25, 2023 • Category: News Release
New America recently announced its newest class of National Fellows.
For nearly 25 years, New America's National Fellows Program has been home to 280 Fellows, supporting creative storytellers whose projects have led to the publication of nearly 150 books, 13 feature-length films, and several award-winning long-form reporting projects.
Out of nearly 300 applications this year, 15 immensely talented individuals were selected for the Class of 2024. The full roster of the 2024 National Fellows can be found here.
New America supports changemakers—journalists, educators, filmmakers, and researchers working to shape the conversation on the critical issues of today. The Class of 2024 will pursue book, film, and media projects on a wide range of subjects. Topics include intergenerational caregiving, deportation, Islamophobia, psychedelics and the mental health industry, reproductive healthcare, and more.
"I am proud to welcome the Class of 2024 National Fellows to New America," said President and Chief Transformation Officer Paul E. Butler. "This year's class is a diverse group of thinkers and visionaries who spark new ideas that challenge us, tell stories that connect us, and work to bring us closer to a more equitable world. New America is excited to provide them with an intellectual home and a vibrant community to pursue their work."
"As New America moves closer to our 25th anniversary, the Class of 2024 represents a cohort eager to tell a more dynamic, holistic story of a new America," said Fellows Program Director Awista Ayub. "I am delighted to welcome 15 Fellows to New America this year and look forward to supporting them as they seek to realize their ambitious vision." 
Read the report on the Class of 2024 National Fellows Program applicants here.
Meet the 2024 New Arizona Fellows at New America
CFA proudly selects and supports the New Arizona Fellows whose work actively ignites conversations surrounding critical issues within our state, all aimed at driving positive and transformative change.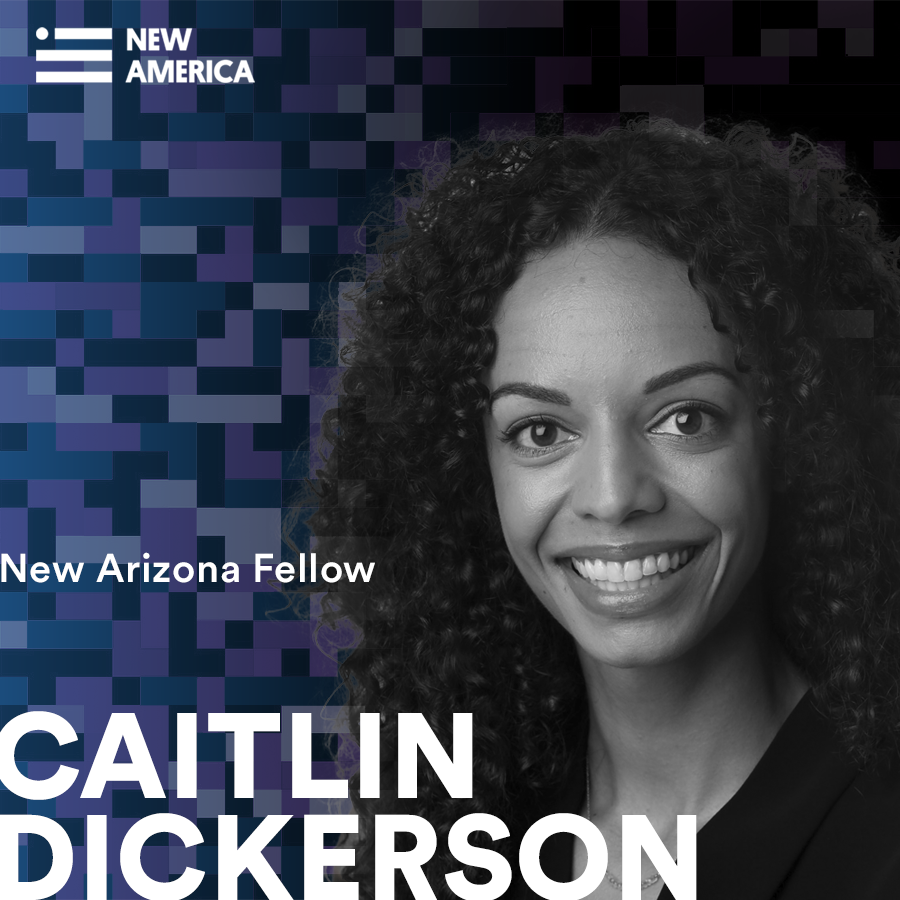 Caitlin Dickerson, New Arizona Fellow, is an award-winning investigative reporter and feature writer for the Atlantic. Writing from three continents and dozens of American cities, Dickerson has extensively covered American immigration policy and its human impacts. Her work often explores the subject's intersection with politics, history, and race. 
In 2023, Dickerson was awarded the Pulitzer Prize in Explanatory Reporting for her 18-month investigation into the Trump administration's family separation policy, which shed light on how the U.S. government took thousands of migrant children away from their parents and who was responsible. She is also a Peabody, Livingston, and Edward R. Murrow award recipient. She won the Silvers-Dudley Prize in 2023, and is a two-time winner of National Association of Black Journalist's Salute to Excellence Awards. 
Prior to joining the Atlantic, Dickerson spent nearly 5 years as a New York Times reporter and 5 years as a producer and reporter at NPR, where she covered subjects including immigration, criminal 3 *NOTE: For internal use only; please do not distribute justice, veterans, race relations, politics, and the coronavirus pandemic. As a New America fellow, she will write her first book, which explores the systemic impact of deportation on American society. Previously, she has served as a Shorenstein Center Fellow at the Harvard Kennedy School and a Poynter Fellow at Yale. 
Raised in the agricultural community of Merced, California, Dickerson travels often for work but calls Brooklyn, New York, her home.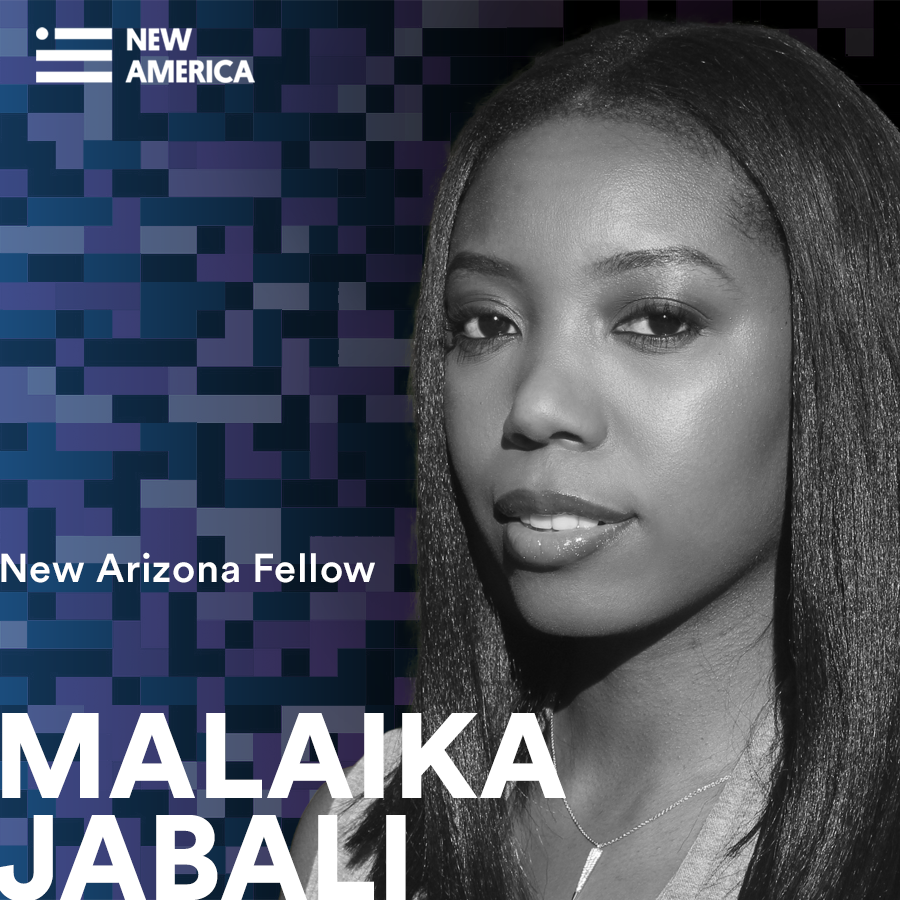 Malaika Jabali, New Arizona Fellow, is the Senior News and Politics Editor at Essence Magazine. Her writing on race, class, and politics has appeared in Teen Vogue, the New Republic, Very Smart Brothas, Jacobin, and the Guardian, where she was a columnist. 
Her first book It's Not You, It's Capitalism: Why It's Time to Break Up and How to Move On (forthcoming October 2023) is an illustrated relationship guide to dumping capitalism that centers revolutionaries of color. A graduate of Columbia Law School and licensed attorney, Jabali wrote policy as a Senior Counsel of the New York City Council. Her first politics feature, "The Color of Economic Anxiety," published in Current Affairs Magazine, received a 2019 New York Association of Black Journalists Award for magazine/feature. She is currently writing a book on Black Midwesterners to reframe dominant, misleading narratives of the working class and 5 *NOTE: For internal use only; please do not distribute their crucial role in our democracy.