Leadership Award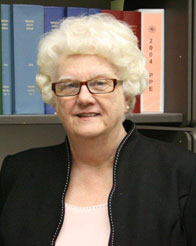 Karen Osborne
Director of Elections, Maricopa County
Maricopa County is the second largest voting jurisdiction in the United States, with 1.9 million active registered voters. As director, Karen administers all federal, county and jurisdictional elections. She supervises early voting, polling sites, campaign finance, voter registration, ballot layout and petitions. Karen is also responsible for ballot signature verifications and for redrawing lines for voting precincts and districts.
"All of us who know her, who have worked with her, been inspired by her work ethic and humbled by her integrity believe she is the ideal public servant.
"She has been Arizona's most credible and supremely respected election official for decades, a guardian of democracy, one of the highly principled servants who restored Arizona's competence and credibility after a series of scandals in the 1980s.
"Karen has trained, inspired and helped three generations of Arizona attorneys, reporters, election officials and citizens.
"One of these days, I'll write a piece about good bureaucrats who actually serve the public. I haven't done it yet because I've been short of material. When I do, Karen will be at the top of the list."
Civic Engagement Award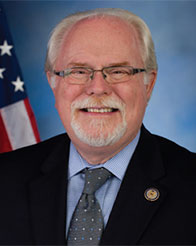 Ron Barber
Former District Director Office of Congresswoman Gabrielle Giffords
Ron has been serving the public at state, local and federal offices for more than 30 years. He was director of Headstart in Southern Arizona and director of the Arizona Department of Economic Security's Division of Developmental Disabilities prior to joining Congresswoman Giffords' staff in January 2007, where he was responsible for building the team during her transition into Congress.
"As the Tucson Citizen noted upon Ron's retirement from the state in early 2006, 'Barber spent 32 years helping people thrive away from institutions. Tucson families credit him with creating a system that encourages people to live to their potential.
"Ron always puts others first, both in moments of crisis and day-to-day. He has spent most of his career serving some of the most vulnerable members of our community and he applies the same compassion to the constituents he serves on behalf of Congresswoman Giffords.
"Despite the increasingly heated political climate, Ron has consistently supported the office's expansive outreach efforts and is most often on the ground himself at events, setting a tone conducive to dialogue, interacting with constituents, and working to resolve their issues."
Innovation Award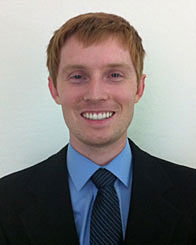 Matthew Bauer
Procurement Supervisor, Maricopa County
A key member of the Maricopa County Procurement team, Matt is responsible for county purchases and bidding involving a wide scope of commodities and services. Despite his youth, he has responsibility for negotiations on contracts about $100 million and is involved in the county's move to an electronic procurement system that will support more than $700 million in county contracts.
"Matthew injected his energy and enthusiasm into public administration within months of his hiring out of the Supply Chain Management program at ASU's W.P. Carey School of Business. His great success in implementing a reverse auction system resulted in the county saving nearly $1 million dollars on one procurement. The county now hosts a dozen auctions each year, mostly on food commodities. The reverse auctions have saved county government more than $2 million over competitive sealed bids.
"Matt is destined to lead a new generation of change-oriented procurement officers who will innovate and reform processes. His accomplishments have already been nationally publicized, inspiring colleagues throughout America to take a second look and have the confidence to take risks, innovate. Change and improvement are his mantra. Arizona's future will be the beneficiary."