Leadership Award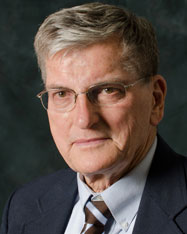 Hank Atha
Deputy County Administrator, Pima County
Hank Atha, who has been engaged in public service since he joined the Peace Corps in 1966, oversees two Pima County departments that improve living standards for people with lower incomes and in rural, unincorporated communities. Combined, the Community Development and Neighborhood Conservation Department and the Community Services, Employment and Training Department have more than 400 employees and a $50 million annual budget. In addition, he is responsible for the Pima County Public Library System; the Pima County Stadium District; and the Economic Development and Tourism Department, which includes a total of 429 employees and a $45.1 million annual budget.
Atha views Pima County government's community and workforce development activities as part of a larger, communitywide effort. Instead of having Pima County duplicate the work of other jurisdictions, institutions and organizations, he has been a leader in bringing relevant parties together and making existing resources available to get the job done. Among his many accomplishments, when one of Atha's departments was awarded a $22 million HUD grant in 2010, it collaborated with the City of Tucson and seven local nonprofits to make foreclosed and vacant homes energy efficient and affordable. He has also been instrumental in bringing training and good-paying jobs to the county.
"Since Atha joined Pima County in 1979, he has done more for community and workforce development than any other single person in southern Arizona," the nomination states. "The programs and partnerships he developed have helped countless Pima County residents survive the Great Recession and will provide our community a firm foundation in years to come."
Civic Engagement Award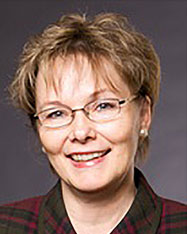 Jerene Watson
Deputy City Manager, City of Flagstaff
Jerene Watson, who has dedicated more than 25 years of her career to public service, currently serves as deputy city manager of Flagstaff. She oversees mayor and council staff; legislative affairs; Economic Vitality and Development, including airport operations and the Convention & Visitors Bureau; Human Resources; Police; Public Works; and Risk Management. According to Watson's nomination, "remarkable" is oftentimes used to describe her. "She views public service as a calling and noble profession, being a leader who walks the talk of integrity and humility," it says.
As a leader in connecting Arizonans to civic health, Watson's impact is varied, tireless and far-reaching. For example, as an initiator and champion of the "Peek Behind the Curtain" speakers' bureau, she was successful in bringing about public education on the value of municipal services. Her development of a Neighborhood Toolkit for use with budding neighborhood associations and Homeowner Associations provided insights into effective leadership and how to leverage city resources.
Among many outstanding initiatives, she also co-founded Southwest Valley Citizens Academy, an eight-week course on local governing providing a forum for civic-minded residents to embrace their municipalities. Most recently in Flagstaff, she established the Women's Leadership Network to encourage professional, public and community service, which has earned accolades. During her career as Oro Valley's city manager, Watson worked directly with Gabe Zimmerman and is especially honored to receive the award.
Innovation Award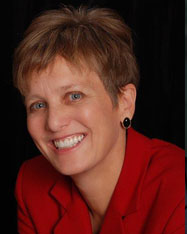 Amelia Craig Cramer
Chief Deputy Pima County Attorney
Amelia Craig Cramer, a public servant for 13 years, has been the chief deputy Pima County attorney since 2006. She manages southern Arizona's largest law office with more than 100 prosecutors and civil legal advisors.
Pima County, one of the most active illegal drug corridors in the United States, is home to 15 percent of Arizona's drug crimes. Cramer recognized the need to address the demand side of drug wars with implementation of Pima County's Drug Treatment Alternative to Prison program that provides treatment and rehabilitation to offenders who commit crimes as a result of their addiction. In addition to benefitting those addicted to drugs, the program benefits Pima County, which apprehends and prosecutes offenders, and Arizona, which bears the cost of incarceration. The program saved Arizona taxpayers more than $1 million in its first two years of operation and is helping people get their lives on track and become contributing members of society.
Recognizing that the desire to provide rehabilitation must be balanced against the need for public safety, Cramer, as program director, took a chance with this innovative program by offering drug-addicted individuals who have committed felony drug offenses an alternative. Two independent cost-benefit studies have shown that the program costs less than half the cost of incarceration with a success rate of approximately 70 percent. Approved by the Arizona Prosecuting Attorney's Council to be an acceptable alternative to incarceration, it is the only program of its kind in Arizona.