Civic Leader Award
Tom Manos
County Manager, Maricopa County
After serving as Maricopa County Manager since 2012, Tom Manos retired in April of 2016. However, his final position with the county was just one of many working in a variety of government capacities for the past 30 years. After earning a Bachelor of Science Degree in Finance from Arizona State University, Manos served in the Peace Corps in Liberia, West Africa.
He first joined Maricopa County in 1984 as the Deputy County Auditor. In February 1998, he was appointed Chief Financial Officer. During his tenure as Chief Financial Officer, the County received four ratings upgrades from the major rating agencies and currently has a AAA rating from both Standard and Poor's and Fitch Ratings. In January 2009, Tom joined Governor Brewer's transition staff and assisted with transition planning and staffing. In February 2009, Tom became the Governor's Deputy Chief of Staff for Finance and Budget. In August 2009, he retired from state service and returned to county government.
Tom has been said to emanate humility and kindness. He is warm, giving and grounded and exactly the type of person you hope to see in a leadership position. Those in the community who work with him have said that he is smart, principled, trustworthy and the calm in the storm.
Tom is happiest when serving the community. He learned early in his career of a desire to find the right balance between making a living and doing something good for the community. Tom's professional accomplishments are only overshadowed by his dedication to helping others and his efforts to give back through volunteer work. And, while Tom has recently "officially retired," the community will surely continue to benefit from his expertise and efforts.
Emerging Leader Award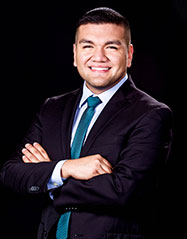 Andrés Cano
Special Staff Assistant to Pima County Supervisor Richard Elias
Andrés Cano serves as Special Staff Assistant to Pima County Supervisor Richard Elias. Andrés is a pragmatic policy advisor and an extremely competent link between government and the social service agencies in Tucson tasked with providing direct services. Professionally, he does all he can to better the lives of District 5 residents. He ensures diversity in input, reaches out to stakeholders on economic development and public health, and he's an ardent supporter of literacy infusions that help children and adults become better readers, writers, and learners.
At the same time, Andrés eloquently juggles his role as a rising civic leader. He is the youngest volunteer chair of all of Pima County's Democratic legislative districts. He is Vice Chair of Planned Parenthood Arizona's statewide board of directors, serving as a spokesperson for women's reproductive health as a person of color and a person of faith.
More than any title he holds, volunteer or paid, Andrés worthiness for this award comes from his dedication to civic health. He does not think in terms of how he can represent his community. Instead, Andrés asks, "What can we do better"? He often says: "We will do this together." He listens closely to the well-thought intentions of County staff and leadership. He considers public comment a non-negotiable, whether he agrees with the input or not.
Andrés leads while embracing the fact that 'equality' is more meaningfully accomplished when we speak of it in terms of 'equity.' Equity is a means of finding common ground and acknowledging our differences, while allowing us to move forward with a shared value system. Andres is more than an emerging voice to Pima County. He's commanded-- and rightfully received-- the respect of all those he interacts with on a daily basis.
Community Builder Award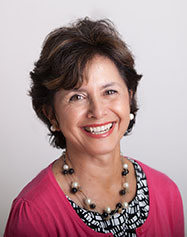 Janet K. Regner
Director Community Action, Coconino County
Janet Regner has been engaged in public service since 1975, and has been the Director of the Coconino County Community Action Agency since December 2012. Before Janet came to Coconino County she worked in the private and non-profit sectors, developing innovative solutions to a variety of public policy issues. As a public affairs consultant for fifteen years, she represented diverse clients in a multitude of issues including tribal affairs, economic development, land use, public safety, and education in local state, tribal, and federal arenas.
As the Director of Coconino County's Community Action Agency, Janet leads and manages her team to ensure that they are providing individuals and families services to create healthier lives. Janet guarantees that staff deliver services beyond the basics. When a seemingly singular request for utility assistance is received, her team not only addresses the immediate need, but also performs a financial assessment and provides one-on-one coaching to create a realistic plan for the community member to reach economic self-sufficiency. Additionally, her Senior Services staff help homebound elders by delivering a nutritious meal, personal care and finding ways that will enable them to age in place, not in a nursing facility.
Janet Regner's community building efforts are exemplified by her leadership of Coconino County's Human Services Collective Impact initiative. This innovative prevention-based, collaborative process brings together stakeholders to localize an evidence-informed national model to address shared concerns.
Throughout her career in local, state, tribal and governmental issues, she has consistently moved initial opposing interests to consensus in order to create and further programs and services to assist and bring about meaningful public policies in Arizona. Her leadership and consensus-building efforts have greatly improved the lives of Arizonans across the state.
Community Builder Award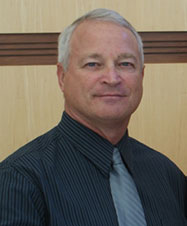 Greg Wilkinson
City Administrator, City of Yuma
Greg Wilkinson is in his seventeenth year with the City of Yuma since retiring from the Marine Corps in 2000. After serving for ten years as the Assistant Director for Information Technology Services, Greg was made City Administrator in 2010. In all Greg has been in public service at different levels for 37 years serving his country for more than 21 years and the City of Yuma for nearly 17 years.
Greg currently serves seven Yuma City Councilmembers, more than1,000 city employees and the citizens of Yuma. Those who work with him know that he strives every day to provide leadership and vision to each of these groups. He has a proven track record of bringing people together to partner and work harmoniously to set common goals. He has a unique ability to see what needs to be done, set short and long term goals and guide people to the critical path. His leadership style is to motivate and inspire, while identifying needed resources and tools.
He took the helm of Yuma city government at the height of the country's economic downturn, and Yuma was not ahead of the economic downswing. He often speaks of walking into an empty administration office, where twenty people once worked.
Previous to his first year, the city had lost over 30% of its annual revenue from budget projections. He immediately restructured several departments and cut 17% of the workforce without layoffs. By the end of the first year, the restructure helped Yuma end furloughs and at the conclusion of that same year, the city of Yuma was awarded the "2010 Best Places to Work" by the Yuma daily Sun. Greg's ability to establish a vision, set goals and guide others on a path to success has helped make Yuma a great place to live and work.