Civic Leader Award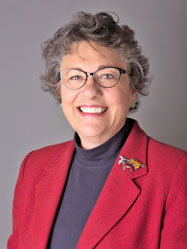 Cynthia Seelhammer
County Manager, Coconino County
Seelhammer oversees personnel, budget and day-to-day operations for the second largest county in the continental U.S. with 1,200 employees serving in departments including the Courts, Public Works, Public Health, Community Development, Emergency Management, IT, Parks and Recreation, Facilities, Finance and Budget.
Cynthia has been a dedicated public servant for more than 30 years with much of her experience in local government since making Arizona her home in 1980. Prior to serving Coconino County, Cynthia served as a Deputy City Manager for the City of Phoenix, and was the first Town Manager of Queen Creek where she guided the design and build of the newly incorporated municipality that grew from 2,000 to 20,000 during her 12-year tenure.
Community Builder Award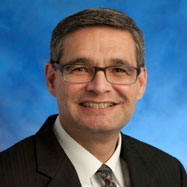 John Trujillo
Public Works Director, City of Phoenix (ret.)
Trujillo retired as Public Works Director in April 2017. During his tenure he was responsible for the fourth largest city department in Phoenix with more than 1,000 employees in seven divisions and a gross operating budget of $250 million. The department provides solid waste services to approximately 400,000 Phoenix households.
Trujillo was instrumental in the rise of Phoenix as one of the world's most sustainable cities. He reinvented the city's waste collection and recycling policies to streamline pickup, dramatically increase resident participation and move the city toward zero-waste. In 2013, the Phoenix City Council established a goal to divert 40 percent of solid waste by the year 2020. In 2016, this goal was expanded to achieve zero-waste by 2050. In order to meet these goals, Trujillo provided the vision and leadership that led to the development of Reimagine Phoenix, a circular economy initiative to create economic value from city waste. Through the initiative, the city offered new solid waste services, increased education and community outreach, while also creating public/private partnerships that diverted waste, fostered economic development, encouraged entrepreneurship and sparked innovation. As a result, Trujillo expanded the Phoenix Public Works Department beyond its role as an excellent service provider to a viable job creator and driver of sustainable economic growth for the city. In 2015, Trujillo was selected as one of the Top Ten Public Works Leaders of the Year by the American Public Works Association.
Community Builder Award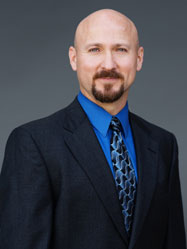 Christopher Lopez
Youth & Community Engagement Supervisor, City of Avondale
Lopez serves as a spearhead for numerous programs, services and partnerships that benefit local youth in the Avondale area. Under his leadership, the Youth and Community Engagement Division works to address the needs of underserved youth and provides meaningful community engagement opportunities for all Avondale residents.
Lopez introduced the Kids at Hope philosophy to the city and paved the way for Avondale to become the first official Kids at Hope city in the nation. As a result, staff from various school districts, local government and community leaders have adopted the Kids at Hope support system and belief that all children are capable of success, no exceptions. He also was instrumental in fostering relationships with the Corporation for National and Community Service, as well as expanding youth workforce development and teen leadership opportunities in Avondale.
Emerging Leader Award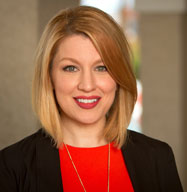 Jaime Dempsey
Deputy Director, Arizona Commission on the Arts
Under Dempsey's leadership, the Arts Commission has become a leading force in the creative and professional development of Arizona's arts and culture sector. Through robust programs, research initiatives, and strategic grantmaking, the Arts Commission catalyzes arts-based partnerships that strengthen Arizona communities through the arts.
During a period of significant volatility in public funding, Dempsey was instrumental in reimagining the Arts Commission's programmatic, communications and organizational strategies to increase community engagement and expand the agency's range of services. She also is the architect of NextAZ, a visionary planning initiative designed to empower communities to activate creative assets and co-create ideas to fuel Arizona's next 50 years.