Community Builder Award (Large City/Town)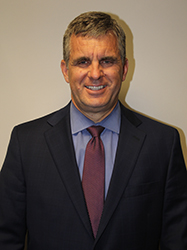 Mr. Christopher Brady
City Manager, City of Mesa
Brady has served as the City Manager for Arizona's third largest city and one of the fiftieth largest cities in the United States since January 1, 2006. Brady oversees more than 4,000 employees serving in the areas of public safety, finance, transportation, library, parks and recreation, economic development and public utilities.
During his service as City Manager, Mesa has experienced an expansion in economic opportunities related to aerospace and technology. Mesa's two airports have experienced tremendous growth and serve as economic job hubs for the region. Brady has led the successful completion of several major projects such as the Apple Global Command Center, Spring Training facilities for the Chicago Cubs and the Oakland A's as well as the extension of light rail service through Mesa.
Brady encourages innovation and performance excellence throughout the organization. Employees are recognized for acquiring the skills and developing initiatives for the implementation of the effective use tools of performance management to deliver better results for the citizens and customers they serve.
In 2014, Brady received the John J. DeBolske award for Professional Excellence from the Arizona City/County Manager's Association.
Community Builder Award (Small City/Town)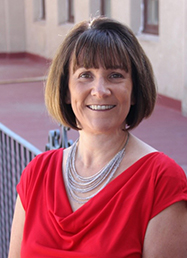 Ms. Gayle Mabery
Town Manager, Town of Clarkdale
Gayle Mabery has more than 26 years of experience in local government administration and has served as the Town Manager for the Town of Clarkdale for the past 20 years. Recognized for her vision, initiative, risk taking, personal integrity and quality of results, Ms. Mabery works with a team of elected officials and staff who have solidified Clarkdale's reputation as a creative, innovative and sustainable community.
Using innovative approaches, Mabery and the team in Clarkdale have achieved an impressive list of accomplishments. They have won national and statewide awards for sustainability and environmental excellence (deploying geo-thermal energy in historic buildings; demonstrating water conservation through rainwater harvesting and permaculture; and, protection, preservation and restoration of the Verde River through the Verde River @ Clarkdale initiative) and infrastructure projects (deployment of a recycled/refurbished wastewater treatment facility which saved the citizens $7.5 M; acquisition of the community water utility; and, eventual replacement the majority of the 90-year old water distribution system) that reflect Clarkdale's commitment to a sustainable future.
A Credentialed Manager through the International City/County Management Association since 2008, Ms. Mabery is an Arizona native with a BSBA in Small Business Administration from Northern Arizona University. She completed Harvard University's Senior Executives in State/Local Government Program in 2006 and was selected by the Arizona City/County Management Association to receive the 2016 of the John J. DeBolske Professional Excellence Award.
She is a founder of Verde Valley Leadership, and is a member of the Board of Directors of the Granite Mountain Hotshots Memorial Partnership.
Emerging Leader Award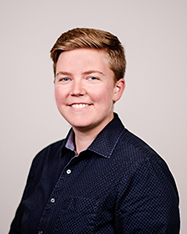 Mrs. Pamela Davis
Assistant to the City Manager, City of Goodyear
Pam Davis (formerly Weir) has been the Assistant to the City Manager in Goodyear, Arizona, since April 2016. Prior to this, she served as the Management Analyst and Budget Officer in in Sierra Vista, Arizona.
Pam's previous municipal government experience includes service as the Management Assistant in Fort Collins, Colorado where she helped to write the organization's first enterprise-wide strategic plan. She also served on a temporary assignment with the town of Estes Park, Colorado in 2013, assisting the Town in disaster recovery efforts from the autumn floods. Before her time in Colorado, she was the Management Intern for Avondale, Arizona.
Pam holds a Master of Public Administration with a concentration in Urban Management from Arizona State University, where she was also named a Marvin Andrews Fellow. She holds a Bachelor of Arts in Government from Smith College in Northampton, Massachusetts. She is recognized as an emerging leader by state and national professional associations including the International City/County Management Association (ICMA), the Arizona City/County Management Association (ACMA), and CivicPride. Pam also serves as a member of the Board of Directors for the Alliance for Innovation (AFI) and the Chair of their NextERA Advisory Group, representing the next generation of local government managers to promote innovation and collaboration in the profession.
Civic Leader Award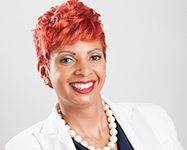 Dr. Marie Peoples
Coconino County Public Health Services District
Dr. Marie Peoples is the Chief Health Officer for Coconino County Public Health Services District located in Coconino County Arizona, a diverse county that is home to many Native American reservations and the beautiful Grand Canyon. In her position, she is responsible for providing visionary leadership, developing strategies to further the department's mission and collaborating with leaders across the community to improve health outcomes.
Dr. Peoples strives to develop innovative approaches to address public health issues. She works to empower women and minorities, to coach and mentor staff, and to advocate for equitable access to care with a goal of eliminating health disparities between populations. Dr. Peoples has been successful in utilizing policy and advocacy to arrive at sustainable and meaningful system improvements and enhancing the use of data to inform the development of programs and services that strengthen community health.
Dr. Peoples serves as a member of the Coconino Community College Governing Board, is a recipient of the Emerging Leader in Rural Women's Health award, and is a Flinn-Brown fellow.
Dr. Peoples began her career as a substance abuse therapist within Missouri's correctional system and has worked within several of Missouri's prisons with a variety of offender demographics and rehabilitative programs. In addition, she has worked for the Missouri Supreme Court and the Missouri Department of Mental Health. Dr. Peoples holds a Bachelors' degree in Criminal Justice Administration, a Master's Degree in Sociology and Criminal Justice, a Master's Degree in Public Health, and a PhD in Public Health Epidemiology.
Lifetime Civic Leader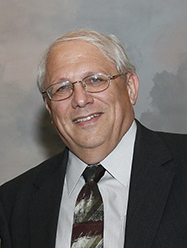 Mr. Dennis Smith
Executive Director (retired), Maricopa Association of Governments
Dennis Smith began his career at MAG in 1976, when then-Secretary Jack DeBolske hired him as a criminal justice coordinator. Mr. Smith served in a variety of capacities at MAG and was appointed Executive Director in 2003.
Mr. Smith has been involved in numerous regional achievements, including the development of the regional emergency 9-1-1 system and the development of several major transportation efforts, including Proposition 300, which funded the regional freeway system, and Proposition 400, which continues to fund street, transit and freeway projects. Other initiatives at MAG spearheaded by Mr. Smith were the formation of the MAG Economic Development Committee, which focuses on making the MAG region and the Sun Corridor more globally competitive; working on greater political alignment for the Intermountain West; and forming a megaregion with Arizona and Mexico, known as Ari-Son. He is a past member of the National Association of Regional Councils Executive Directors Council and a member of the Arizona Council of Governments (COG) and Metropolitan Planning Organization (MPO) Directors Association, where he twice served as Chair.
In fact, the National Association of Regional Councils recently honored Mr. Smith with its highest President's Award. In conferring the award, NARC noted, "His leadership and work has consistently cultivated cooperative relationships, leveraged innovation, and contributed to regionalism."
Mr. Smith is a fellow of the National Academy of Public Administration. He obtained his bachelor's degree from Montana State University-Billings and his master's degree from Arizona State University.