2019 Community Builder Award (Large City/Town)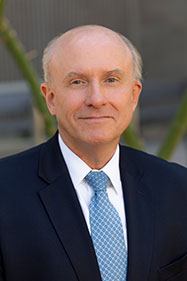 James E. Bennett, A.A.E.
Director of Aviation, City of Phoenix
James E. Bennett, A.A.E., was named Director of Aviation Services for the City of Phoenix in August 2015. In a career spanning more than 35 years, Bennett previously served as president and chief executive officer of the Metropolitan Washington Airports Authority, operating Ronald Reagan Washington National, Washington Dulles International Airports, as well as working in private industry as chief executive officer for the Abu Dhabi Airports Company overseeing five airports within in the emirate of Abu Dhabi and president of his own consulting firm providing consultation for both foreign and domestic transportation companies. He was also assistant aviation director at Sky Harbor from 1988 to 1996.
Bennett has a Bachelor's of Aviation Management from Auburn University and a Master of Public Administration from the University of Michigan. His numerous professional affiliations including being the former chairman of the American Association of Airport Executives and past president of the Arizona Airports Association.
2019 Community Builder Award (Small City/Town)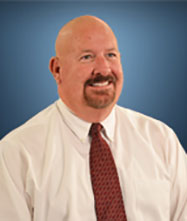 Tim D. Hardy
Director of the Yuma County Juvenile Court
Tim D. Hardy has been the Director of the Yuma County Juvenile Justice Center for the last twenty-two years, with the responsibility of administrating ten separate divisions, including a charter high school. As director, Tim oversees a $10 million-dollar annual budget for the Yuma County Juvenile Justice Center, which employs 137 employees, numerous volunteers. He is also responsible for a 68 bed juvenile detention facility.
During his employment with the Juvenile Court Center, Tim has participated in several committees, including the Statewide Risk Need Committee, Detention Standards Committee, the Detention Curriculum Sub-Committee and several statewide budget committees. He is a member of the Committee on Judicial Education and is past Chairman of the Committee of Probation Education and the Committee on Probation. Tim is also a past President of the Arizona Chief Probation Officers Association and is currently President Elect for the American Probation and Parole Association (APPA). He will become President of APPA in August of 2019.
He is currently the Chairman of Kids at Hope Yuma Chapter, which is the first and only Chapter of National Kids at Hope. Kids at Hope Yuma was started in May 2014, with the simple belief that "All children are capable of Success, no exceptions". Since this time training for Kids at Hope has been delivered to 36 Yuma area schools and multiple agencies. The goal is to make Yuma a Kids at Hope Community.
2019 Emerging Leader Award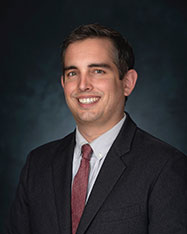 Dr. Braden Kay
Sustainability Director, City of Tempe
Dr. Braden Kay is the Sustainability Director at the City of Tempe. Braden works with city departments on reaching sustainability targets in energy, transportation, waste, water, land use, local food, housing, social issues, and resilience. He is working on Tempe's first Climate Action Plan and he has brought over $400,000 worth of research grants and resources to the City of Tempe. Braden received a PhD from Arizona State's School of Sustainability. His dissertation was on sustainability strategy building and community engagement within the City of Phoenix. Previously, he held sustainability project manager positions in the City of Orlando, Arizona State University, and the City of Tempe. Braden is an active member of the Sustainable Cities Network and the Urban Sustainability Directors Network.
2019 Civic Leader Award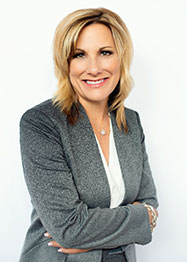 Ms. Gina Godbehere Esq.
Deputy County Attorney and Northwest Bureau Chief, Maricopa County Attorney's Office
Gina Godbehere is an Arizona native, an attorney, and a Bureau Chief in the Community Based Prosecution Division of the Maricopa County Attorney's Office (MCAO). Gina received a Bachelor of Science in Justice Studies and a Juris Doctorate degree from Arizona State College of Law. She has over two decades of experience as a trial attorney and supervisor. Gina has served in a wide variety of bureaus, including Pretrial, Juvenile, Gang, and the Repeat Offender Unit, during which she has tried every type of felony case. Throughout her twenty years of service with MCAO, Gina has played an integral role in developing the first Juvenile Drug Court, in implementing the Juvenile Transfer Offender Program, and is the co-author and creator of the Ultimate Trial Research Notebook used by prosecution agencies throughout Arizona. Gina is Maricopa County's designated Bias Crimes Prosecutor, and she actively trains prosecutors and law enforcement officers throughout the state. Gina is the co-founder of the Speak Up, Stand Up, Save a Life Movement that is working to prevent bullying and youth suicides throughout Arizona and the nation. Gina is a graduate of Leadership West Class XXII, is active civically in her community, and has received numerous accolades for her work and community service including, the Leadership West Alumnus of the Year Award and the National Association of Counties (NACo) Award, as well as the Trial Division and Juvenile Victim's Rights Attorney of the Year Award.